When the night fell, I decided to went out for a quick stroll and grabbed any opportunities for a photoshoot, and yes I did get a great chance!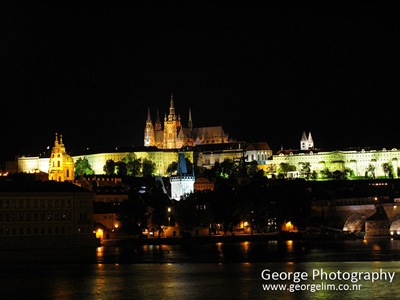 Prague Castle and Charles Bridge at night. Handheld shot. ISO200, with exposure length of 1 sec, IS on. Lean on the river barricade. Difficult shot!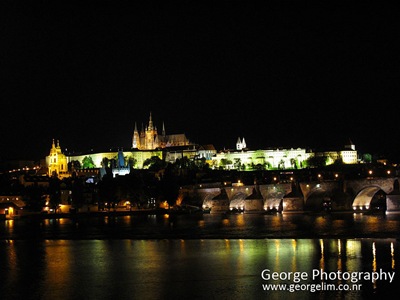 Same position, different shot. You can still see a little bit blurry due to movement. Difficult shot!
Another walk to the old market square, and the view was simply stunning. I would like to recommend the visit to everyone that travel to Prague. It is extremely beautiful! Trust me, you will impress by the look of it. OK less words, more photographs now. Tell me what you think about the photographs.