After all those walking under the hot blazing sun, I walked back to the St Vitus Cathedral, and it is great that the long Queue has gone, so I was happily walked into the grand cathedral. I stood at the main entrance and was wondering why so many people queuing to walked into this cathedral? It looks like a typical Gothic style building, nothing special… BUT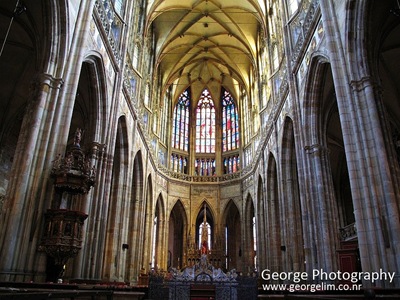 I saw this! The most vivid and stand out stained glass I ever seen.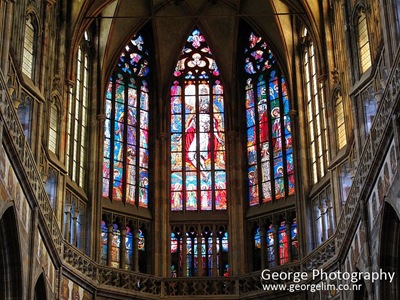 As The Bohemian people made the world finest crystal and stained glass, there is no doubt that their most celebrated cathedral should have the windows decorated in those high quality stained glass too.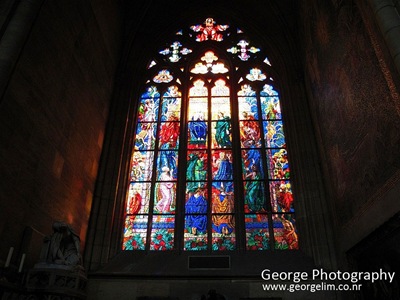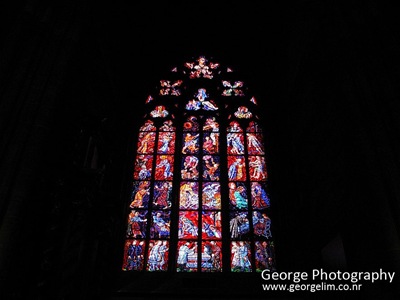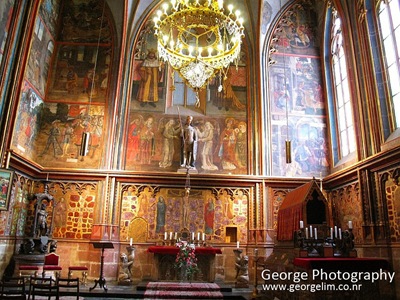 St Wenceslas Chapel
After spending a long time admiring the beauty of the cathedral, I proceed to go back to my hostel.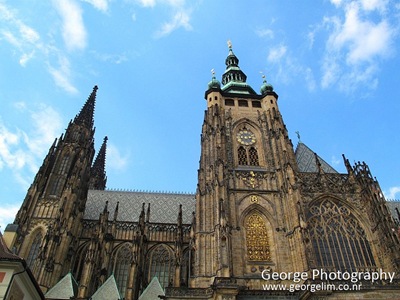 exterior of the St Vitus Cathedral.
While I was still in the palace area, took this photo.
And I came across a policeman, and of course snap one photo for the memory.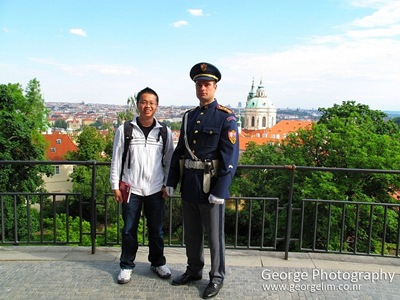 Come back soon for the night scene photos in Prague.