Early in the morning, I made a head start to the castle area of Prague, the Hradcany! I have made note the direction of sunrise and sunset so that I can capture the beautiful Charles Bridge photos without the annoying sun glare in the background, which will make the photos looks like over expose! And off I went!
Tips for those budding photographers who happen to be in Prague or planned to go Prague, make sure you go to Charles Bridge in the morning to snap some nice photos and also the the castle at the top of the hill! It is so difficult to snap a good shot in the afternoon when the sun is exactly in the back ground of the hilly area. Then when you walk back to the Old town area, you can snap the nice view of the old town panorama without the sun glare again.
Alright, back to my trip blog now…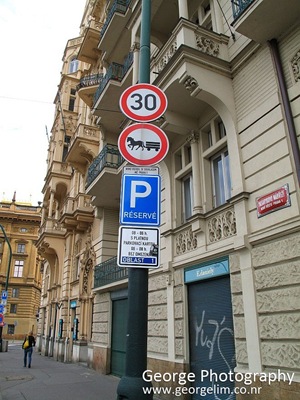 watch out! Horse cart everywhere running wild at 30 mph! Haha!
Walking from my hostel to the Charles bridge. Wonderful scenery!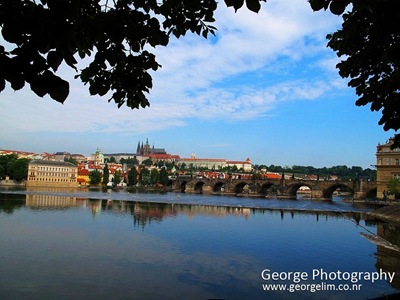 After 20 minutes walk, I am on the Charles Bridge! Wow! As it is still early, not many tourists throng the area yet, great start for a photo shootout! BUT, some renovation was underway on the bridge, covering the front span of the bridge spoilt the photoshoot opportunity at the start of the bridge. BUT, never mind, it can be rescued, by snapping in the middle span of the bridge.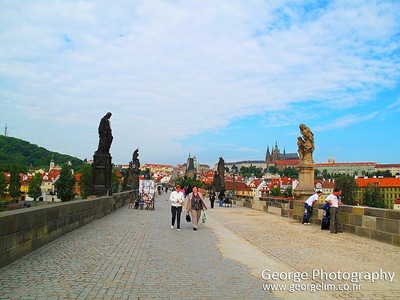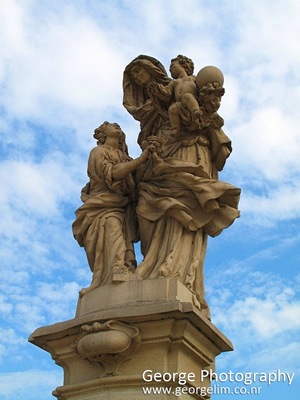 One of the bridge statues.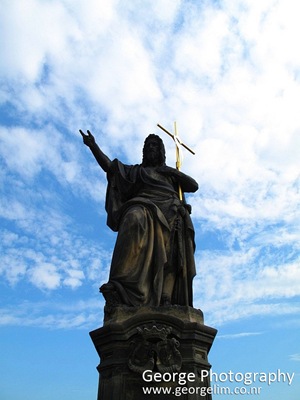 I just love the contrast of the statue against the bright blue sky and clouds. Feel so majestic and "godly". Is that the right word? Haha!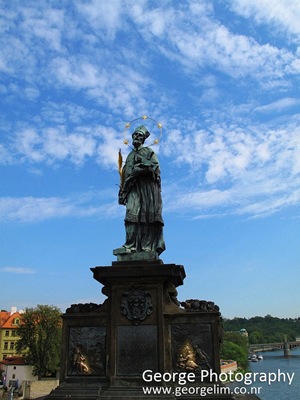 Statue of St John of Nepomuk. The legend has it that if you touch the plaques at bottom of this statue, it will bring you good luck! That explains why the plaques has some rubbed trails ( noted the gold colour part).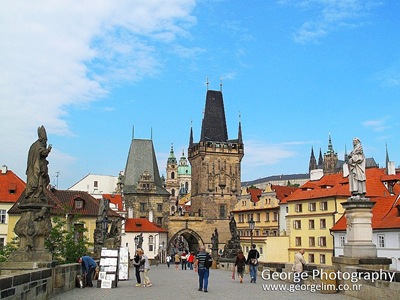 Reached the other side of the bridge!
Really nice architecture!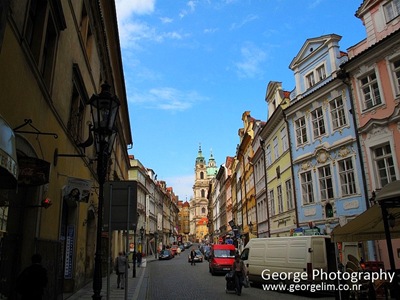 Very colourful buildings leading all the way to St Nicholas Church at Hradcany area!
This part of Prague will surely transform you back to an imaginary world, where buildings are so wonderfully painted and every corner of the streets are so fairy tales like.
Come back tomorrow for more of my travel posts!