Panoramic view of St Nicholas Church.. Forgot about this photo, so uploaded it now.
OK back to the castle tour, I am standing next to the castle guard.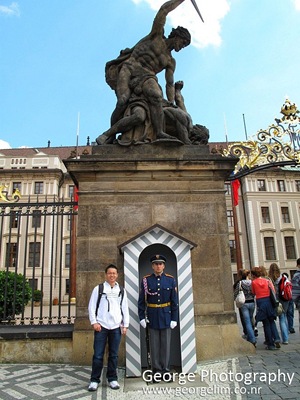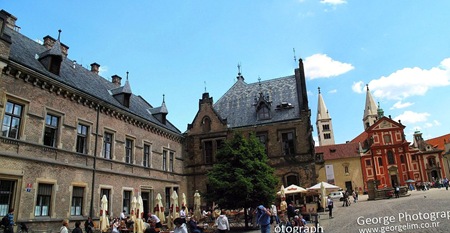 walked passed St Vitus Cathedral, I reached St George Church, apparently is the oldest church in Prague.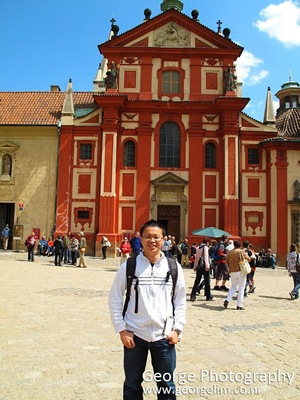 Me in front of the St George Church.
Interior of the church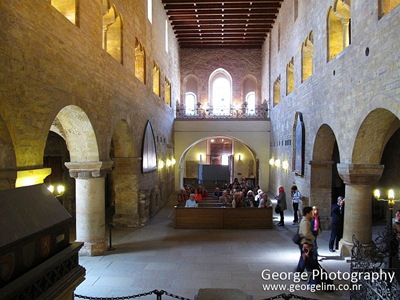 Looking towards the front entrance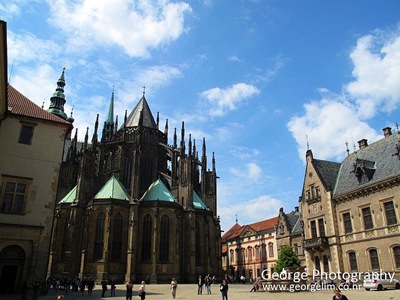 Came out front of the church, you will see the back of the St Vitus Cathedral
As I have bought the all-in-one ticket, I went in for the Art Gallery. It was too warm in there to be honest, and I was wondering whether they have some room temp control to protect the art works.
Some of the famous works displayed there.
Later went to the Golden Lane. A very rustic street.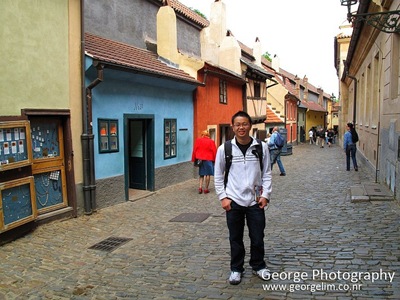 So where did I go later? Come back soon for more!