After this, went into St. Nicholas Church at Malostranske Namesti! This is a must go place! I know it is not free, but the entrance fees that you paid is well worth it!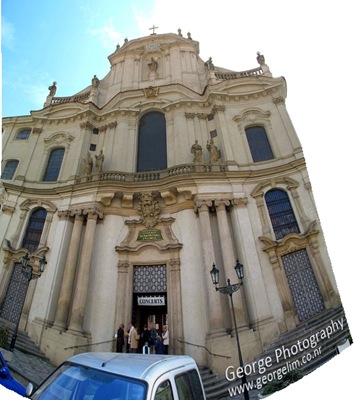 Front entrance of the church.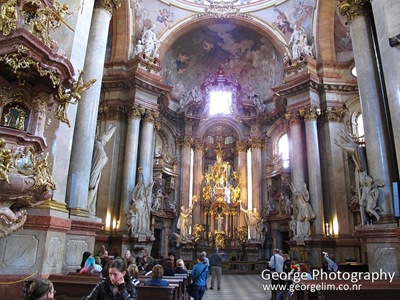 Main altar area. Baroque style design.
You have to watch the video to truly appreciate the grandeur of the whole church! I was lucky enough to be in the church while a group of girls practicing choir. Check out the video! Make sure you watch it in HQ version. The story has it that Mozart did performed in this church with the famed organ in this church.
The gorgeous interior of the Baroque Style Church of St Nicholas in Prague. Coincidentally there were a group of choir students practicing in the church, making the visit more magical.
After this I walked to the Prague Castle!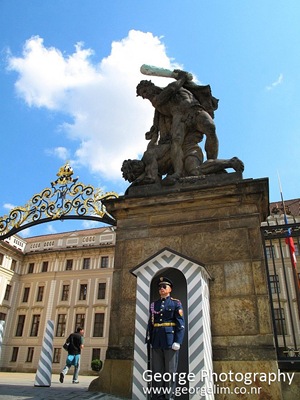 The standing guard at the main entrance
Saw St Vitus Cathedral when I walked into the court yard.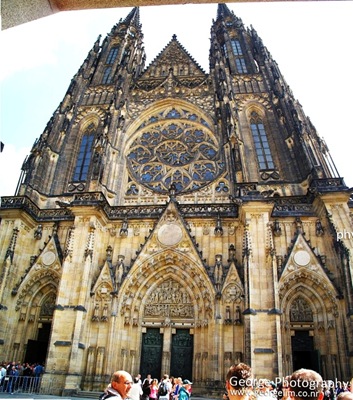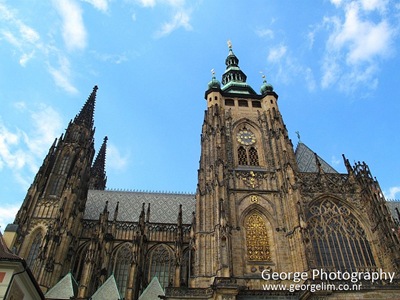 The side of St Vitus Cathedral
Bought myself a ticket for the whole castle entrance and went to nearby cafe to have lunch.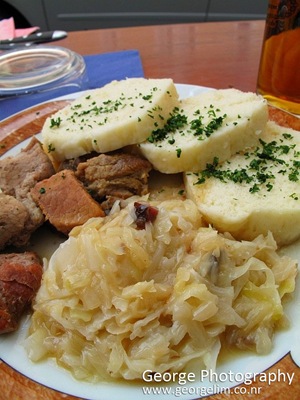 Goulash, roast pork and dumpling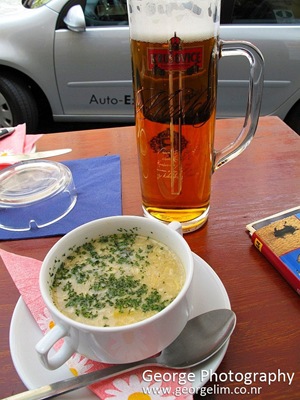 With beer and soup!
Wanna see more photos? Come back here soon, or you can subscribe to my Feed so that you won't miss a thing from this blog! Just press the Orangey button on the top right corner of my blog.