After this, I went on top of the Astronomical Clock building. To have a great view of the city.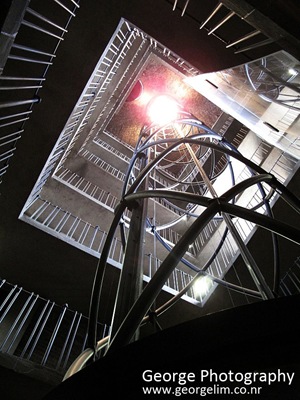 Climb through this.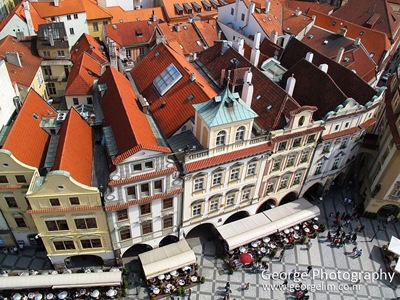 Old town square view from the top of the tower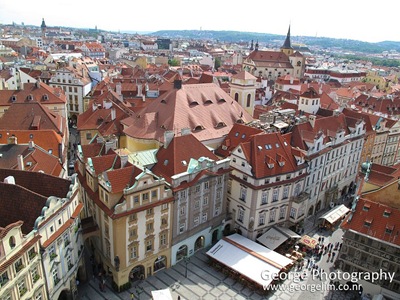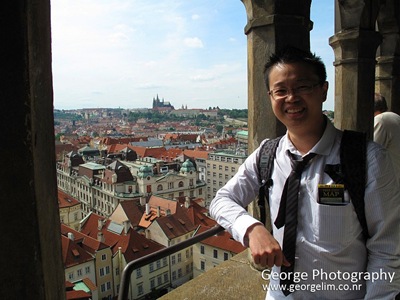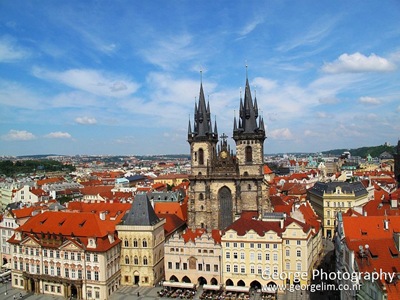 church of our lady upon tyne
St. Nicholas Church
I took a video of the surrounding while on the tower.
On the way back to the hostel, went pass the opera house, with tram in the front.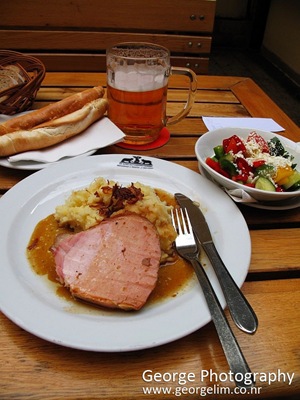 My first tradisional Czech evening meal, The goulash, with nice beer!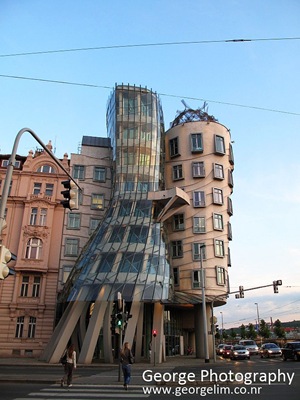 The dancing house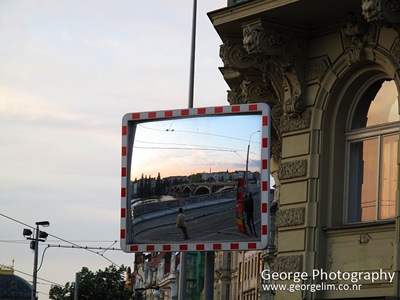 The reflection of the bridge near my hostel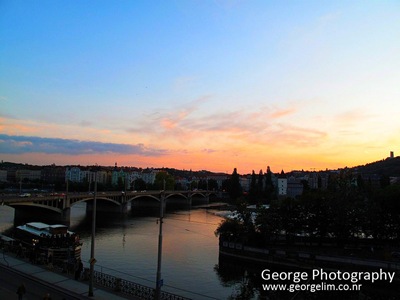 a window view from my hostel. Wow…
Back tomorrow, the castle area… Hradcany