Alright! This is a combined post. 2 in 1. But one get another free. Haha!
Let's talk about my first experience in a Steam train. Location: Kidderminster to Bridgnorth. Some people might ask why suddenly wanna use steam train? Electric train faster! Of course electric train is faster and more efficient, but haven't you notice that diesel trains and electric trains are too mechanical, too artificial? No sense of excitement? Unlike the modern trains, watching and sitting in a steam train is filled with excitement and magical. My heart kept thumping in rhythm with the gushing sound from the steam locomotive!
It is hard to descript the feeling, it is just like when you watch Harry Potter the movie, when they depart from King Cross Station to Hogsworth by the Steam train, you shared the same kind of excitement! yes that's it! That is the feeling! Oh, and just to let you know, you can actually feel that the steam train is alive!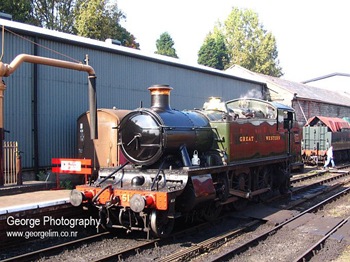 Steam train!!!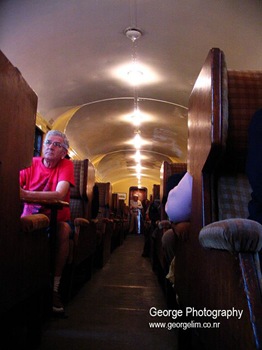 The interior of the steam train carriage. By the way, The guy in the red shirt looks like George Bush Jr. WTF…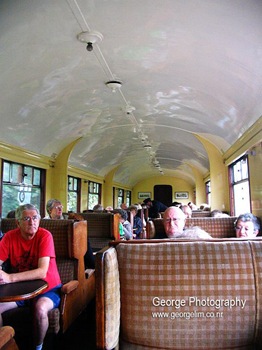 As you can see from the photo, most are elderly people who boarded this train.
–_-" I sat opposite 2 elderly women, and they started to describe how they loved this train and they brought me into their memory lane ( with violin playing in the background in my head!) The ladies told me that their father used to be a steam train driver, and told them a lot of steam train related stories. My remember most vividly that their father used to jump to the ground from the locomotive while near the station to pick up some wild mushrooms and jump back up again so that when he is back from work, they all can have the mushroom as breakfast ( mushroom is part of the English breakfast "must have"). Until today, they still possessed his work badge which clearly written London, Midland and Scottish Railway.
oh this heritage rail track has also renovated and beautified the trains stop! Some volunteers even dressed up as old style train conductors and baggage boys!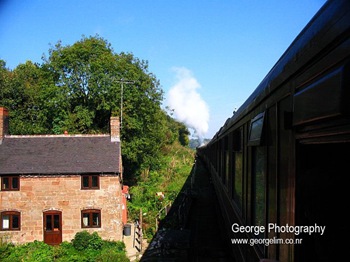 Can you see the steam came out from the locomotive?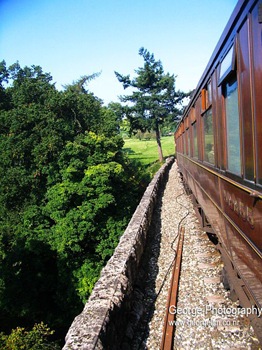 Crossing the bridge…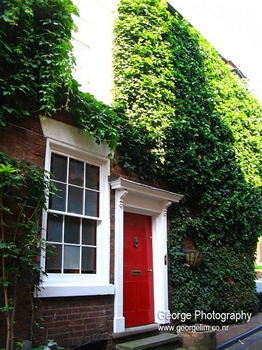 One of the house in Bridgnorth
A church in Bridgnorth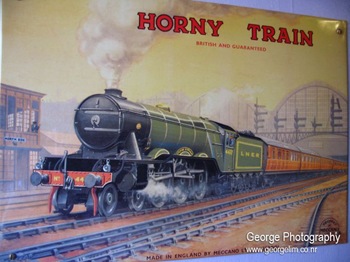 Oh yeah, and I saw this sign in the front shop. Haha! Well, it is Hornby Train actually, a bit of photoshop. Haha!
OK done with Bridgnorth, now move to Derby.
Derby is quite a small town, but it is indeed full of interesting buildings, and not to mention that the tourist office is one of the best I ever been. The service is superb!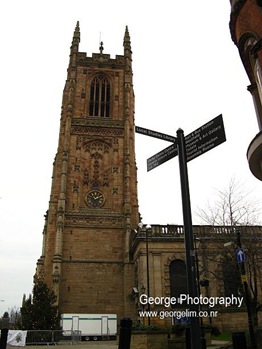 Derby Cathedral
Ok that conclude this travel post. Haha!