If you ask me to pick one of the most interesting events held in Nottingham, I shall tell you that the Chine New Year celebration at Lakeside Centre/ Highfield Park is the best I have experienced!
Even if you are not fancy about culture arts or performance, you must go for the fireworks finale! The fireworks display is out of this world, one of the best I ever see! So be quick, jolt this date down in your diary, 1st February 2009, 430pm onwards. Be there or be square!
EDIT: Latest information obtained from www.lakesidearts.org.uk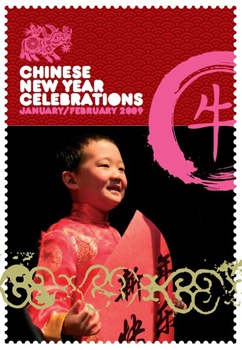 SUNDAY PROGRAMME:
Chinese New Year Celebrations 2009
Sunday 1 February, 4.30 – 6.50pm approximately
Venue:  Outdoor stage, next to D H Lawrence Pavilion, Lakeside Arts Centre/ Highfields Park
Programme (Timings Approximate)
PLEASE NOTE THAT THESE TIMINGS ARE APPROXIMATE, AND THE PROGRAMME MAY BE SUBJECT TO CHANGE

4.30pm Welcome from Sarah Julian, BBC Radio Nottingham
4.35pm Nottingham Rhythm Orchestra
4.50pm Lion Dance
5.00pm Julia Zhou (singer)
5.05pm Rong Tao/Déda Youth Dance Group performance
5.10pm Alderman White School and Language College performance inspired by the Monkey stories
5.25pm Nusantara South East Asian Dance Group
5.35pm Ling Peng (Erhu) and Ma Yue (Martial Arts)
5.40pm Nottingham Chinese School Choir
5.50pm Rong Tao and dancers performance
6.00pm Dragon Dance (off-stage)
6.10pm Photographs and film of preparations for Chinese New Year 2009 on big screen
6.20pm Dulsori Korean Drumming Band
6.40pm Fireworks finale
PARKING:
WHILST THERE IS PARKING AT THE UNIVERSITY, PEOPLE SHOULD ALLOW EXTRA TIME TO PARK AND WILL BE DIRECTED TO EXTRA PARKING ON THE CAMPUS. THERE WERE OVER 4,000 PEOPLE AT LAST YEAR'S OUTDOOR CELEBRATIONS.