A visit to Paris is not complete without a visit to Montmartre, the birthplace of the Can Can Dance, and some might disregard this place as the red light district of Paris...
Nevertheless, those are not the main reason I was there, my main intention is--- Sacre-Coeur (pronounced as  sa-ku-ra  ku)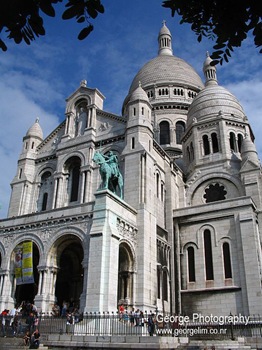 This unique building is in fact, a church! As the main material for this building is calcite, it explains why after several hundred years, it still looks pearly white.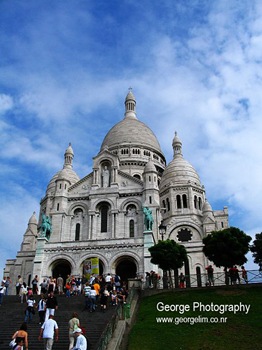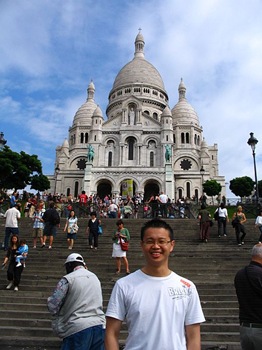 Me in Sacre-Coeur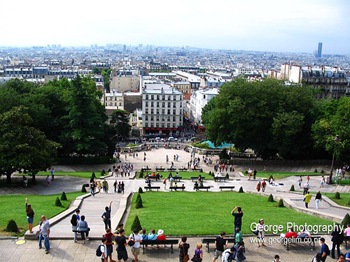 The view of Paris from the Sacre-Coeur
As this place was a popular hunt for the artists alike, it's no wonder that many of the streets scene have been portrayed by artists, just like this photo below.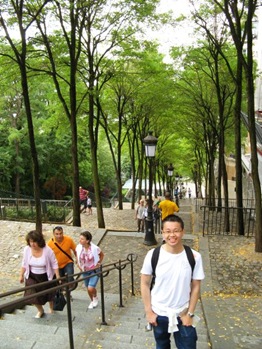 Err, i mean potrayed the scenary without me in it. Haha…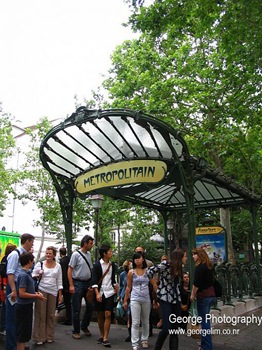 Of course a visit to the abysses is a must as it is the classic architecture style in Paris. Only 2 survives these days.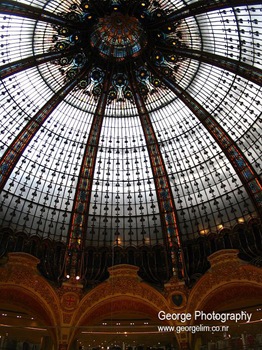 Guess where is this place?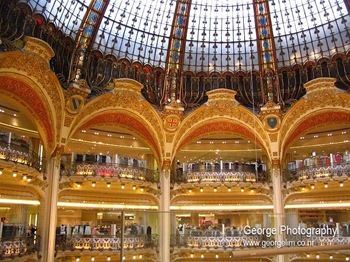 (stock photo from http://www.parislogue.com)
it's Galeries Lafayette, the most posh department in Paris. Amazing dome! Try to buy myself a souvenir as there are sales going on! Gave up quickly once I checked out the price. Shirt €70 after 70% discount!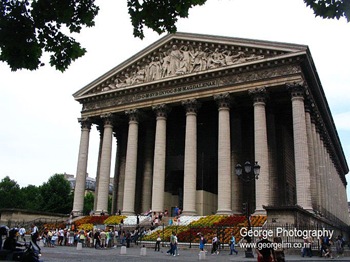 We went pass some posh places in Paris, and went ahead to Madeleine. It is a very special cathedral, with a Greek ethos style building, and you'll be surprised that there's no windows in it, well at least none that I can see.
The inside of the church (photo courtesy of Wikipedia).
(photo courtesy of Wikipedia)
Of course we reluctantly move to the last place in Paris-- Place de la Concorde before boarding the  Eurostar back to England.