Ok now we are back to the Paris post again! Woot!
We reached Pompidou Centre, which housed the contemporary art collection in Paris. And I can understand why when this building was built in 1960s, many Parisian held protest against it…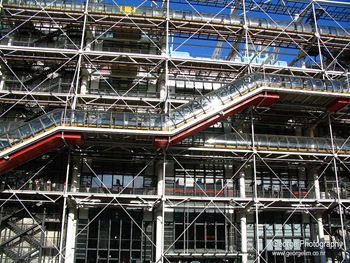 The escalators in Pompidou centre.
It is because it was built in the midst of the classical houses, which the Parisians proud of!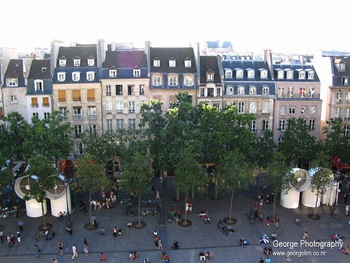 See those extremely classical Parisians house?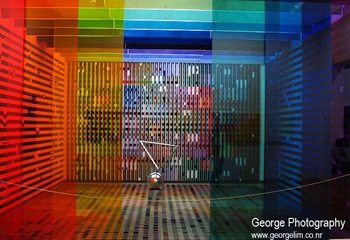 One of the art piece exhibited in the centre.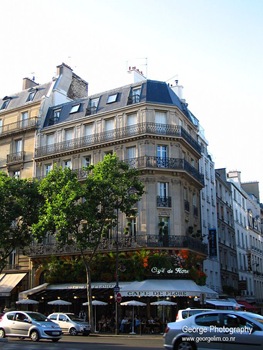 After that we walked past Cafe de Flore, famed for its intellectual clientele
And we reached Musée d'Orsay, another famous museum. A visit is a must!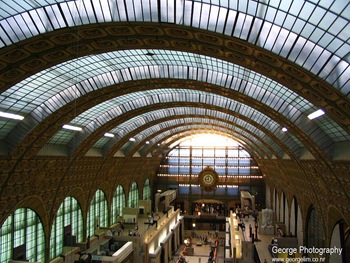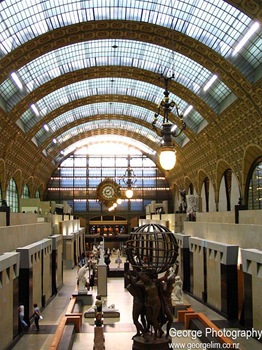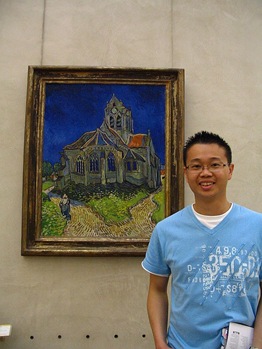 Me and Van Gough's L'église d'Auvers-sur-Oise (The Church at Auvers-sur-Oise).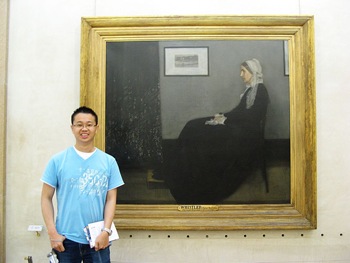 Whistler's mum as the model replacement. There is definitely a story behind it! Haha! Oh and it appears on Mr Bean's Movie too! Check it out!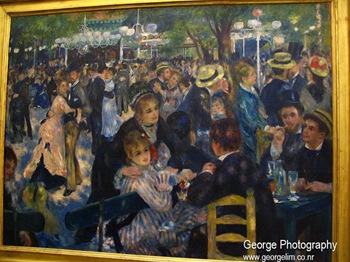 Pierre-Auguste Renoir: Bal au moulin de la Galette, Montmartre 1876 Look carefully at the drawing, you will notice that the artist is trying to depict the different density of sunlight onto the objects under the shady trees. It is by far one of the most impressive depiction I ever see and amazed on how the artist managed to think of that. It tries to create the sense of realm but with the whim of art.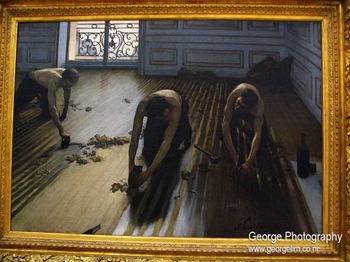 Gustave Caillebotte The Floor Scrapers 1875
I like this painting too, extremely realistic. The artist really play well with the depiction of the light and refection on the wood floor board and on the back of the workers. Impressive I should say.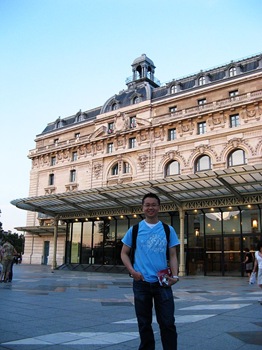 Ah, we couldn't finish seeing all the arts as it is near closing time and we are really tired! So maybe next time I will come and visit this museum again…