Notre Dame—Here I come!!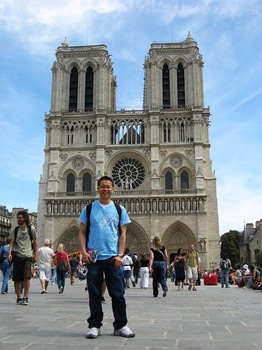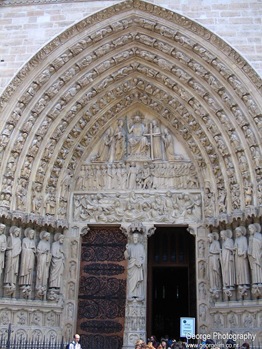 a sculpture depicting the Last Judgement, part of the chapter Revelation is on top of one of the HUGE entrances.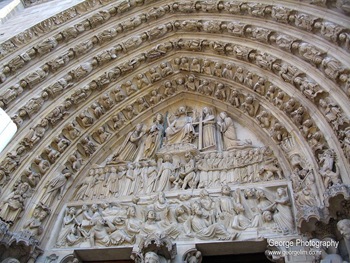 Close up of the sculputes
On the left side represent the good, where angels surrounded the good souls,  while the right side represent the bad,  where evil chained them up and pulled to hell. Sitting in the middle is Jesus,  where he will do the judgement, exactly what the bible said, no one else can judge you except God himself. Do note in the sculpture  there is actually a devil deliberately tilting the balance towards his favour.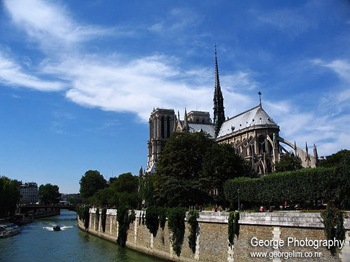 Notre Dame from the back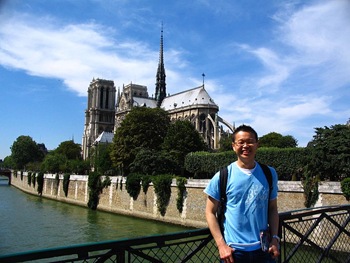 With me in it!
We walked to Île Saint-Louis and saw this…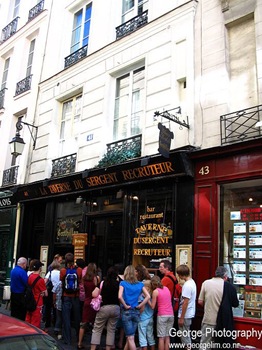 So many people Q'ing up! Only to discover they sell the infamous sorbet!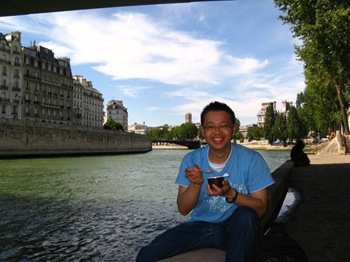 I GOT ONE!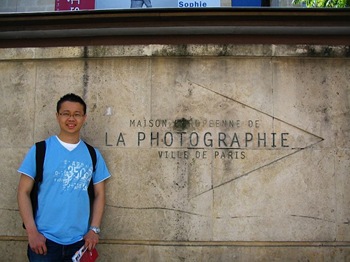 Went passed Maison européenne de la photographie (Centre of contemporary photography). So wish that my photos was published there… Just like this one: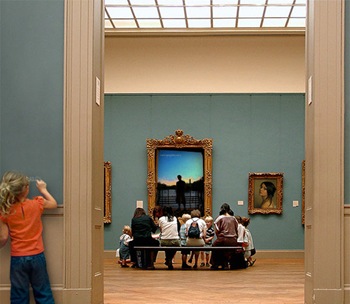 That is my silhouette in the painting.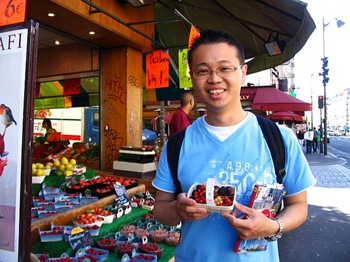 Bought this punnet of currents and goose berries! IT IS SO BLOODY SOUR!!!
It is so hot in the mid-day, so we sat in Place des Vosges and rest, just like the locals.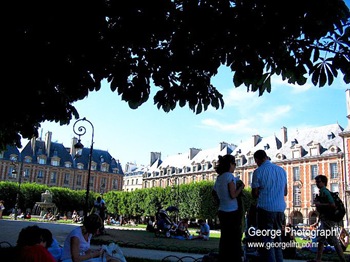 After sufficient rest, we walked and walked more… till we saw this!! Gues what is this? Come back tomorrow for more!