Le Bon Marché is the oldest departmental store in the world. We quickly glance through what the store has to offer. It comprise of the quite traditionally range of perfume, luxury merchandises. But I did find that the fresh food section existed in the store quite amusing.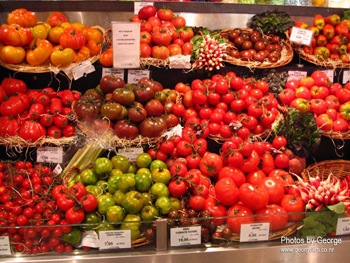 First time saw so many different types of tomatoes…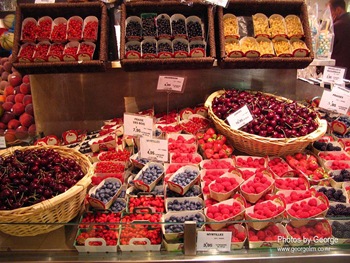 Cherries sections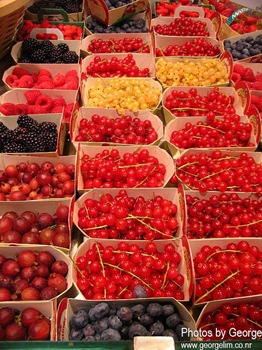 Berries--- Looks can be deceiving. I'll explain later.
By the time we came out from the departmental store, it's already lunch time. It doesn't take us long to decide where and what to eat...It's crepe!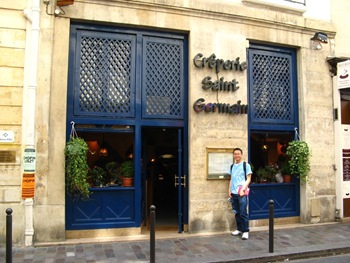 St Germain is famous for the crepe! And of course we didn't want to miss it... Inside the restaurant, we were being served by a very pretty French Girl. With pretty broken French, I manage to order this...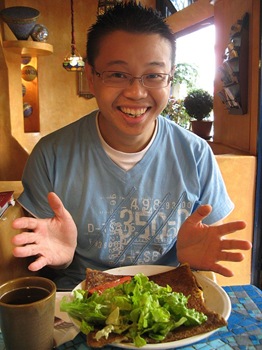 OF course it's crepe!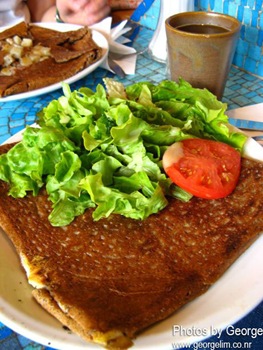 Oh it's so heavenly tasty… laced with cheese and bacon in it, make it so sinfully good…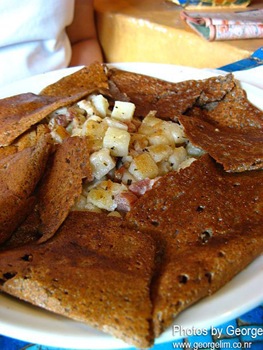 Potatoes and bacon with crepe.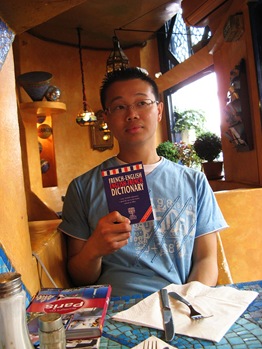 I'm trying my best to get lucky flirt with this French girl in French with the aid of the aid of the dictionary, she mistaken me as speaking broken English, and told me the toilet is upstairs... –_-" What a laugh…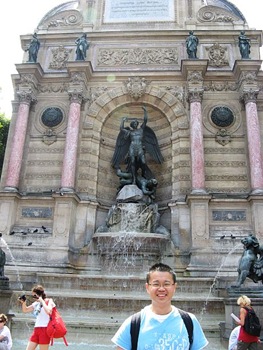 Walked past this fountain after lunch…
and reach the next stop--- Sainte-Chapelle!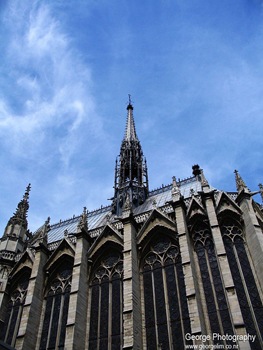 Can you see the angel in the sky?
Built by the King St Louis IX, it's one of the Cathedrals built to house precious relics, such as the crown of thorns worn by Jesus Chirst and Image of Edessa. All the decors for this cathedral revolved around the crown, rather than Jesus himself...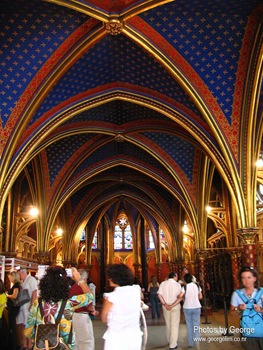 Ground floor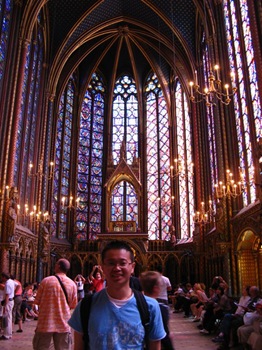 Me at the top floor. Every single panel of the stained glass contained every single chapter of old testament in the bible.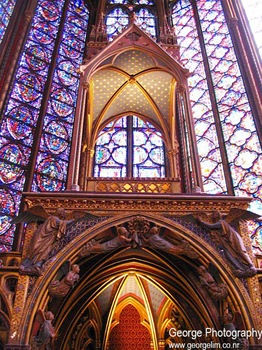 Angels holding the crown of thorn… Of course this is not the one worn by Christ, the real one has been relocated to Notre Dame for keep safe.
Stock photo from wiki.. My version are covered with tons of people wielding flashing cameras in front of me. ><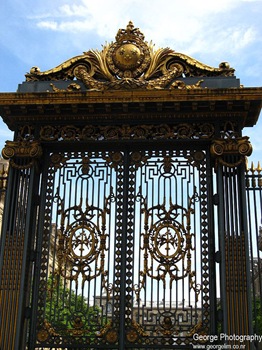 Walked past this Palace of Justice Golden Gate which shared the same ground as the Sainte-Chapelle.
Ok up next, the most famous cathedral of all time in Paris, and some art actions in the train terminal? Stay tuned!