It's been the n times I have been to London for job interviews. Been to many different places that I've never thought of going. Snapped a couple of photos too...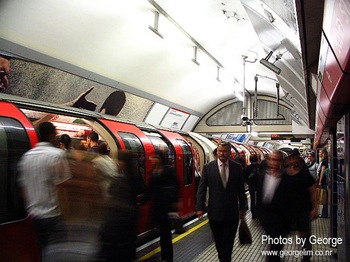 Busy tube scene on peak hour... I'm quite worry when snapping this photo at that time, worry that people might suspect me have ulterior motives...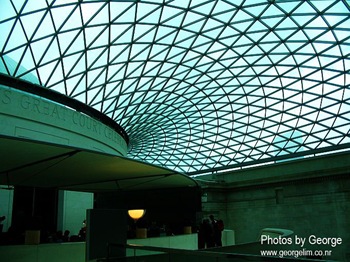 In the British Musuem.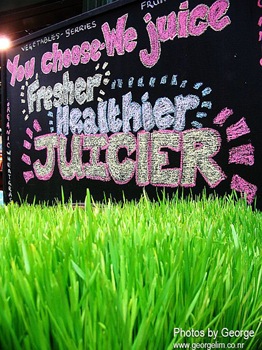 Fruit juice bar, Borough Market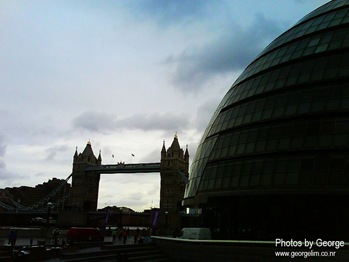 Tower Bridge, with city hall at the foreground...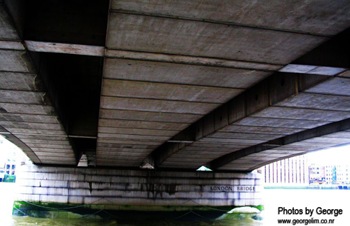 London Bridge
Been to Selfridge in Oxford St. too, an extremely high class departmental store. Some clothes and suits are even too expensive to display the price tag, seriously there are no price tag on them. Well, you can find many world renowned brands under one roof, you name it they have it. LV, Gucci, Paul Smith, Bvlgari etc... Oh well, they don't have Clarks and Greenwoods anyway. Haha.. Try to find something that I can buy as a souvenir.. Finally found one which is affordable for me, a pair of Paul Smith cuff links, GBP30! I figured the amount of money paid for that tiny cufflinks couldn't justified it! I didn't buy it in the end... Maybe when I got a high paid job, then only buy one dozen... Haha.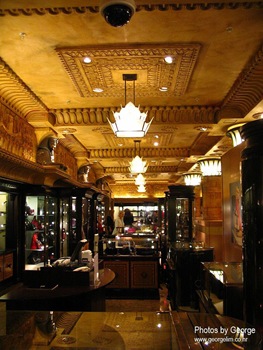 This is the world well known, arguable as the world most posh and beautiful departmental store- Harrods. I felt a bit skeptical about the claim before I went into the store because the exterior doesn't lavishly decorated as It's suppose to be, BUT I was so blown away by the interior! Well known brands are all in this place too.. I know the photo didn't do the store justice. Check out their website or wikipedia..http://en.wikipedia.org/wiki/Harrods
They even have a cafe area which the ceiling covered with chandeliers! But no photos allowed. But you can check out these website for photos: http://www.urbanpath.com/london/cafes/laduree.htm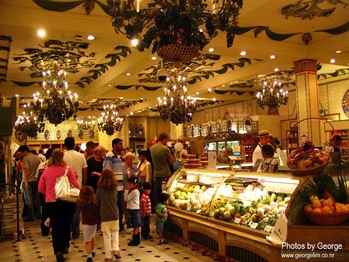 Same luxuries setting goes to the Veg and Fruits sections... And meat sections!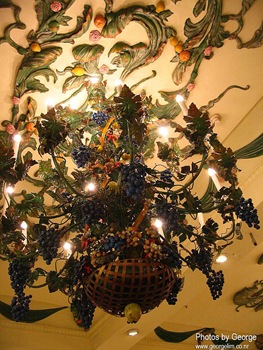 check out the chandelier!
All right, I know this post is by far the most randomly written one... Now! The Chinatown!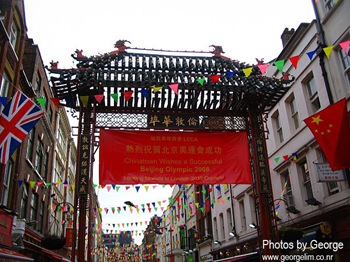 The Chinatown Main gate was decorated to usher the Olympics opening ceremony...
All in all, it's so much to discover & explore in London! Oh boy I have to visit this unique city again!