We reached Champs de Élysées, the extremely famous high street... Famous for it's posh fashion houses, and insanely high priced clothes.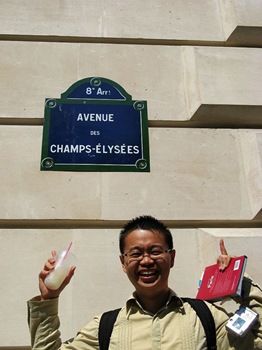 It is so hot!!! Me with the lemon sorbet on one hand, camera and guide book on the other hand!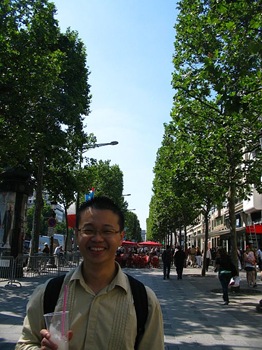 On the High Street.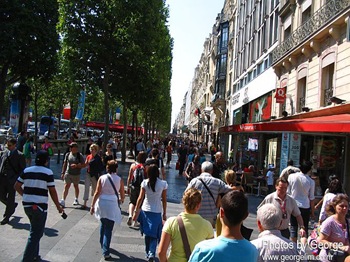 Look how busy is the street!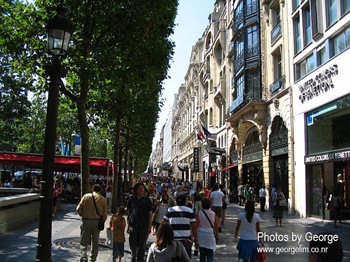 Wa....
And finally, I reached the Arc de Triomphe! This is the place I dreamt of stepping my foot on when I'm successful in life since in high school 10years ago! And now I'm here.. It's an emotional affair...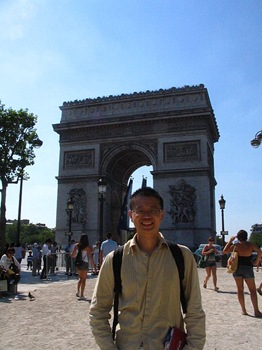 My dream came true!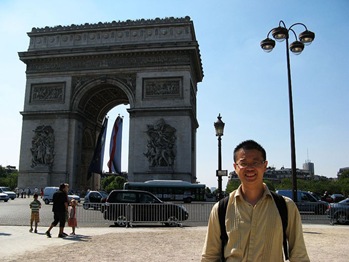 Closer look...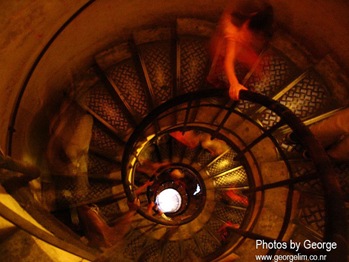 Of course this visit won't complete without climbing up the Arc de Triomphe... The photo was taken while climbing up the Arch...
The view from the top of the Arc is nothing less than spectacular!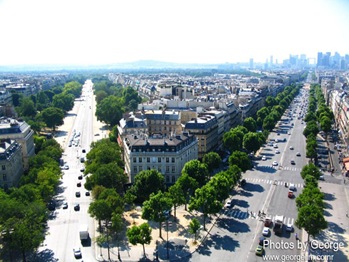 The right lane is Champs de Élysées... not sure bout the left one. Haha...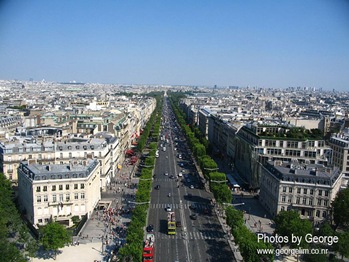 Champs de Élysées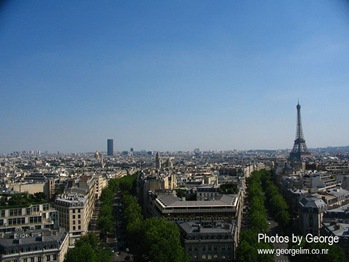 Tour Eiffel can be seen on the right... 

Bird's eye view. Click on the image to view the enlarge size of the photo...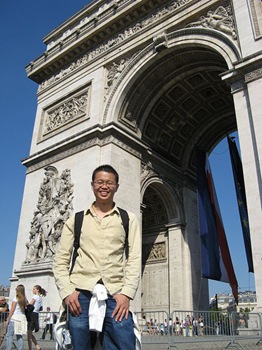 After coming down from the arch, I took another shot. Ha!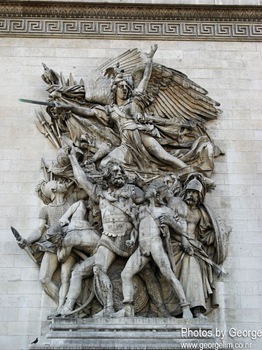 The detailed and true to life sculptures on the Arc de Triomphe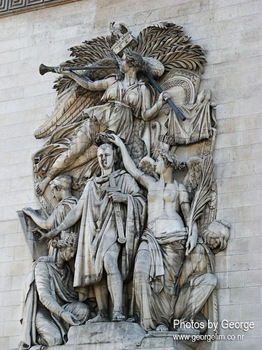 Another shot... The one that has been crowned is none that the other than Napolean.
OK, where are we going next? Stay tuned!