Ah ha.... The last day to Berlin was a very hectic and long museums' visit! Berlin Museum Island is UNESCO certified World Heritage and shouldn't be missed. But of course, before I will elaborate further, guess you will want to know what I had in Berlin almost every night (and day?)... The answer is this!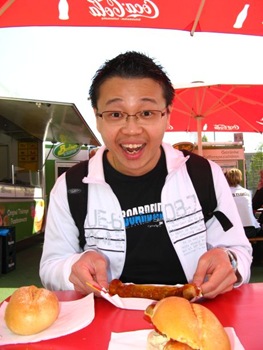 Curry Wurst!! Or German Sausage with sweet ketchup and a whim of curry powder! Super nice!
Ok let's continue with the story...
First leg of the tour--- Kaiser Williams Memorial Church!!!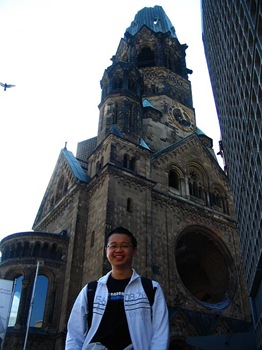 We went in there to take a look. It is a really stunning tower with lovely designs in there.. Video coming up...
Inside of the Modern Kaiser William Church...
Next one up, The Bauhaus Archive Museum!!!
It was a little small to be honest and the museum really doesn't justified the great work of Bauhaus Academy... However it is still great to see the German advanced industrial architectural design.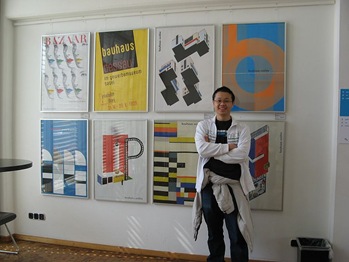 As the museum not allowed people to take photos, we only took the photos in the cafe.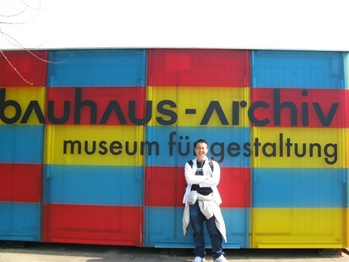 anyhow, I like the signboard very much.
We then took a bus to the Brandenburg Gate again to take some photos. We passed by the traffic island--- Victory Column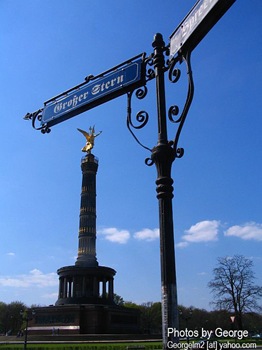 It's 68 metre high, topped by the Goddness Victoria (8.3metre high). It was originally placed in Platz der Republik, in front of the Reichstag Building (the parliament, remember?) until 1938.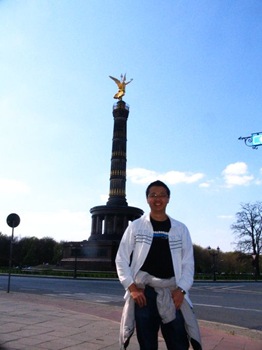 After the Brandenburg Gate visit (again), we walked passed Memorial to the Murdered Jews of Europe to reach the Sony Centre..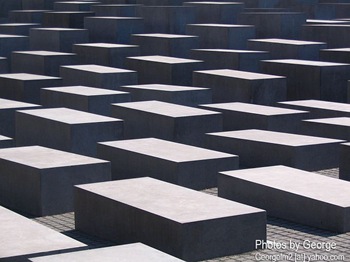 Memorial to the Murdered Jews of Europe...
We reached the Sony centre after about 15mins of walk. The building itself was stunning enough to stop us for a few moment to snap photos!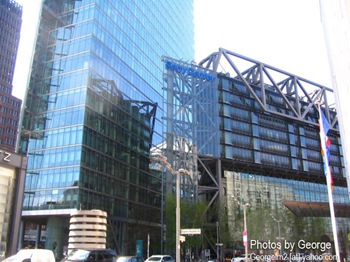 Part of the Sony Centre  Building. It is extremely tall, can't snap it with my non-wide lens in one go!!! ARGH!!!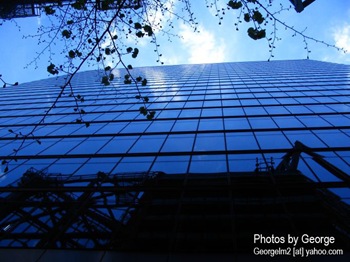 Walking in between the buildings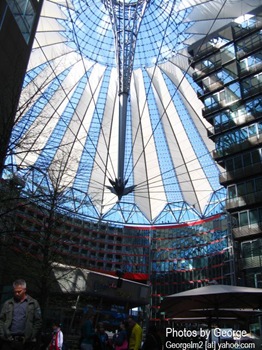 The steel roof structure was so huge that you will be saying Oh my Goodness!!!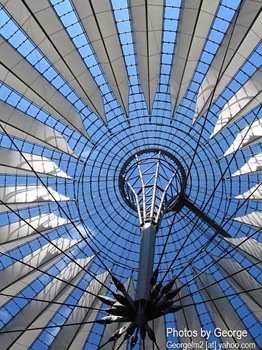 Close up!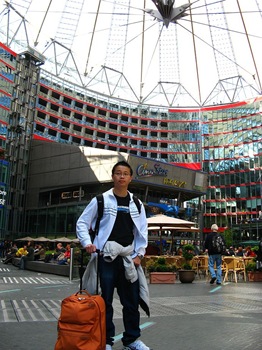 Posing as a lost traveler in a foreign land...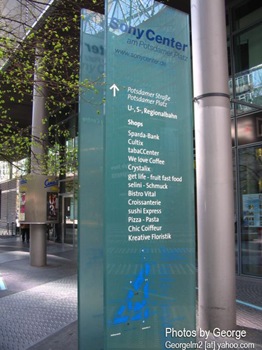 Sony Center Germany Woot!
After the brief visit to the building, we took a bus to the non than the other UNESCO Certified Museum Island!!!
While waiting for the bus, I found something that caught my eyes! It was a touchscreen PC that gives free internet access! Oh, and It has the webcam function too! Pretty neat!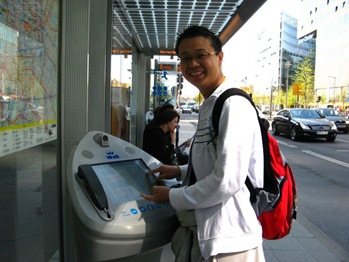 Bus stop with PC build in! Dandy! Oh, and I like the car in the background! Talk about local made cars! Haha...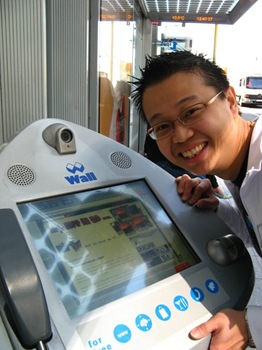 Me and my blog!
As the bus arrived extremely in time, I had not enough time to check my mails, so off we went to the Museum Island!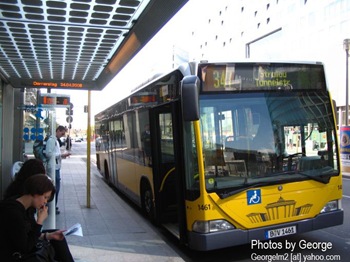 Alright, next post up... Museum Island!