So the next destination is: Schloss Charlottenburg/ Charlottenburg Palace--- the largest existing palace in Berlin! Even though the palace was constructed in between 1695 and 1699, It looks very new indeed! Reason being is that the building was severely damaged after the World War II, and it was rebuilt and from there onwards, it is served as a museum.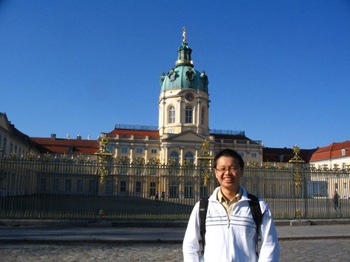 We took a stroll in the English Garden, which is part of the Palace as well...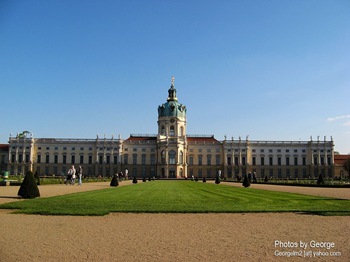 The palace view from the garden.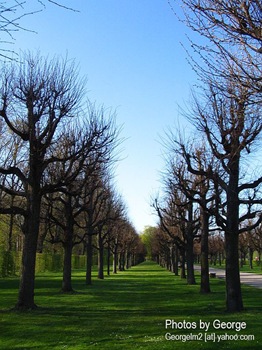 Trees in the park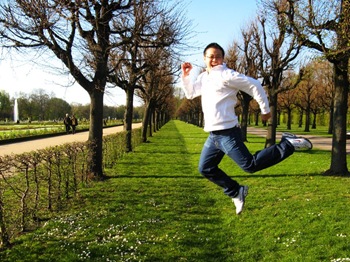 Me and the G Jump™!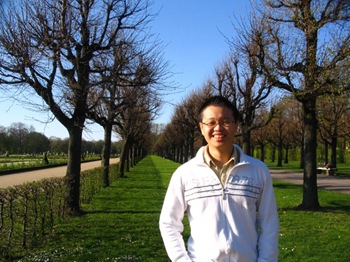 Nice place to be!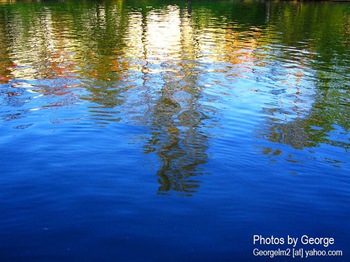 River Reflection.. nothing impressive, I just love the colour combination. Ha!
As the evening approached, we waited for James in the Alexandeplatz area. He brought us to the Irish Bar in Europa Centre. Yes, you got it right, Irish bar! LOL! Anyway, they do serve a good range of German Beer aswell. Nice Atmosphere!
Snapped this photo on the way to the Europa Centre.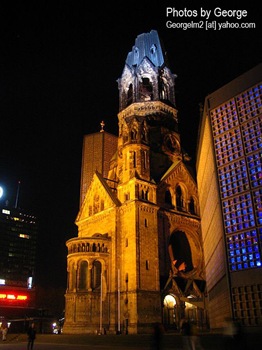 Kaiser-Wilhelm-Gedächtniskirche (The Protestant Emperor William Memorial Church). The church was destroyed during a British RAF bombing raid in 1943 during the World War II. The only thing that left is the partly destroyed tower. Now it served as a mermorial and a reminder to people about the important of peace.
In the pub, Had a nice Berliner Pilsners. James bought for us!! Haha...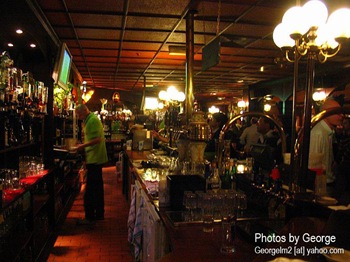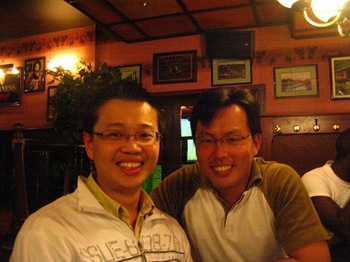 Guess that's wrapped up the second day in Berlin. Oh ya, Before I went back to the hotel, I bought something extremely nice in the underground station. A must have in Germany. Can guess what is it?? I have it almost every night ( plus 1 day in the afternoon! ) when I was in Berlin! Answer coming up on the next post!