I stayed one night at the Journey's Waterloo. The hostel is a bit far away from the city centre, have to take the tube till Lamberth North station.. Nevertheless, nice staff and most importantly, quiet environment.
So after breakfast, we start our journey again...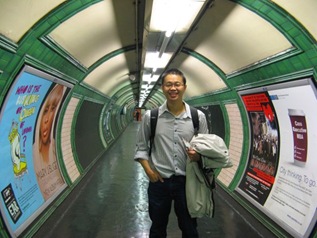 This is me in the Subway before boarding the Tube.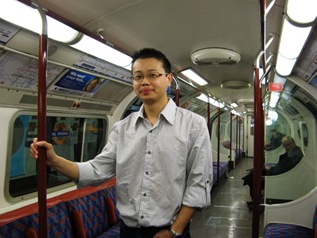 In the tube
Where we go? Hehe.. It is the St. Paul's Cathedral!! Believe it or not, it is in London city since 604A.D.!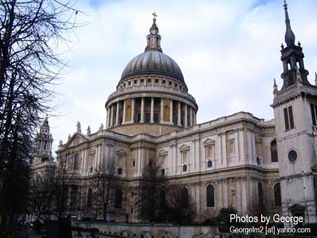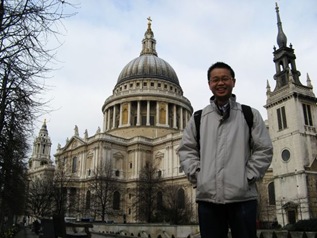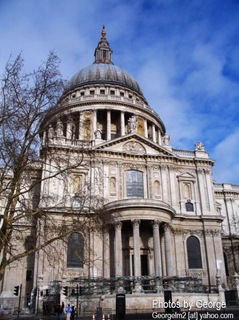 Then we walked to the Tate Modern Art Gallery through the infamous Millennium Bridge.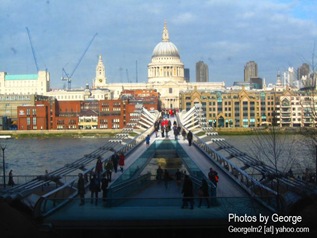 The Millennium Bridge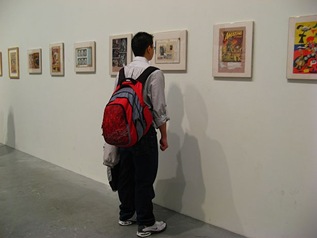 This is me with the big rug sack!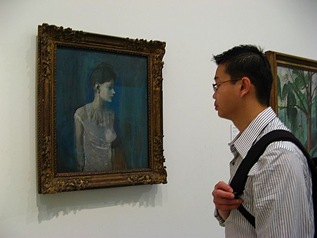 I am admiring Picasso's drawing!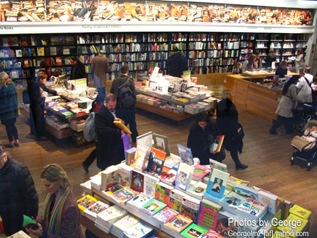 Tate Modern bookstore and gift shop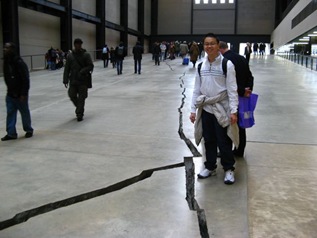 This is what they call art...
After the "cultural" visit to the Art Gallery, we walk across the magnificent Tower Bridge! Took whole lots of photos!
The view from the bridge: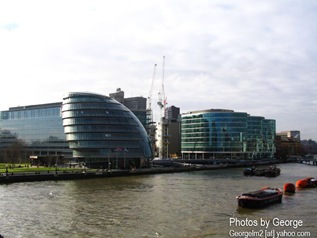 City Council from the River Thames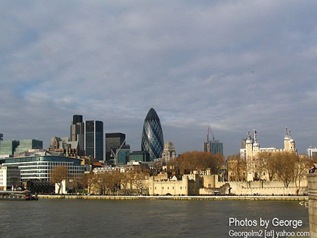 Egg Plaza??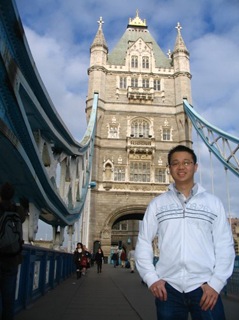 Me on the bridge!! OMG!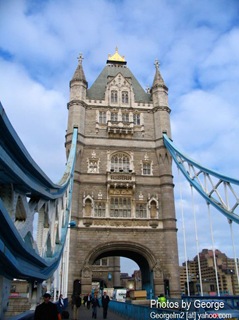 Tower bridge again without me in the photo.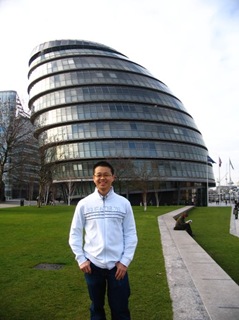 Me with the City Council Building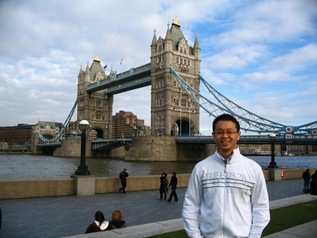 Me again with the Tower Bridge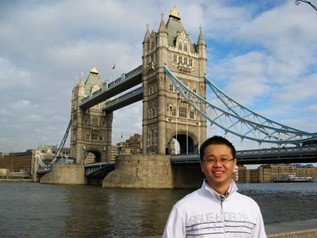 Ok, will I ever get tired of the bridge?
The answer is NO! It is too beautiful. LOL!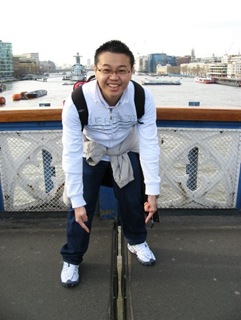 Me at the middle of the bridge span. The bridge span can be opened to allow bigger ships to pass by River Thames!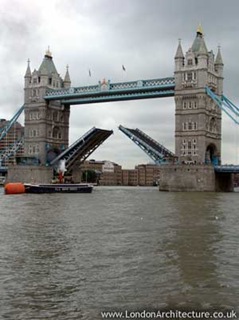 Stock photos on the net just to illustrate how the bridge span being "lifted" .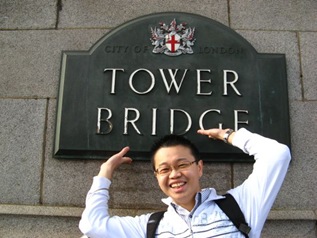 That is me again!
After having enough of the bridge excitement, we went back to Chinatown. Yes it is the Chinatown again, now in broad day light!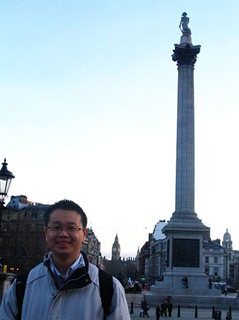 Went passed Trafalgar Square, with Big Ben in the background. Famous place for gathering.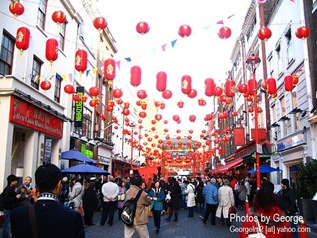 I am back in Chinatown again.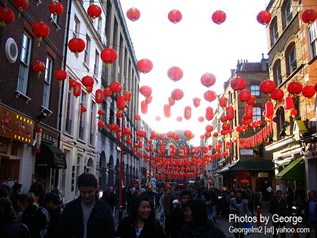 So pretty...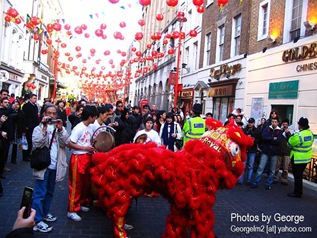 We saw Lion dance! Woot, it is First day of Chinese New Year! OF COURSE!!!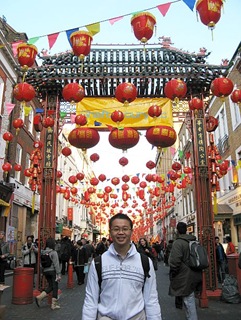 Main entrance for the Chinatown
We spend quite a long time there to have lunch, then head to Piccadilly Square!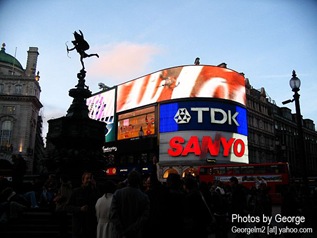 Famous landmark! Colourful signboards on the building!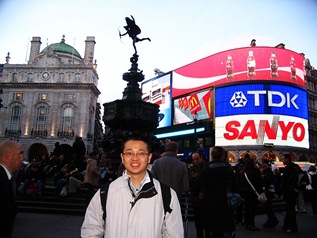 Proof that I was there!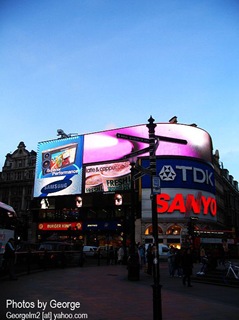 Road signs and sign board
From there, we conclude our trip to London! There is so much to see, so little time to spend! Will definitely come back to London for more!