As I have a rather busy end of the December 2007, I can't manage to post in this blog for the photos that I have shot during that time... Now to sum up all of it, I hereby present to you the amateur-ish art photos..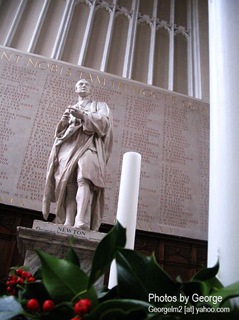 Sir Isaac Newton statue in the Trinity College, University of Cambridge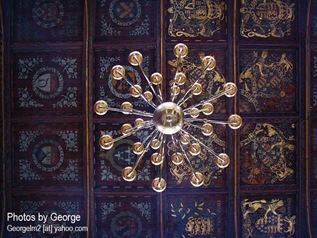 The chandelier and ceiling painting in the chapel, Trinity College, University of Cambridge
During my graduation week, the weather turned to a frosty average of 2C in the day and minus 4C in the night. It is quite an common sight that leaves and cars been covered by frost!! Even the fields and some roads that didn't sprayed by grit salts are covered by thick layer of frosts. It is such an amazing experience!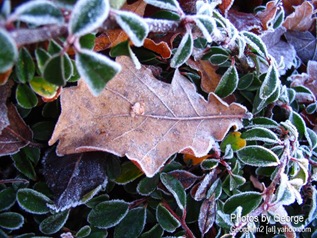 Leaves covered by frosts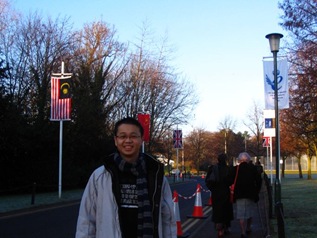 Me on the way to the graduation hall to meet Alfred who graduated.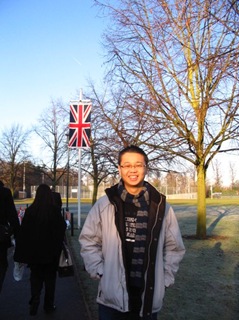 Another one with my favorite Union Jack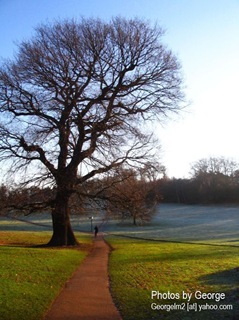 This is one of my most favorite place in my university--The dows. It is really beautiful especially during sunset. Note that the grassed at the background are covered with frosts, hence the whitish colour..A recap of how the Dows looks like in the mid-autumn http://george-lim.blogspot.com/2007/09/stunning-photos-as-promised.html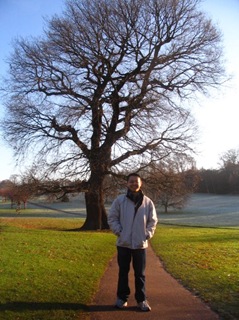 This is me..shameless as ever!
Frosty-slippery-wobbely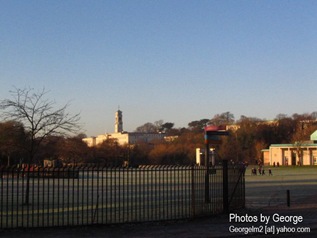 The Highfield park which is nearby to my campus are covered by frosts as well, but that didn't deter kids from running and having some fun! See photo below to get what I mean.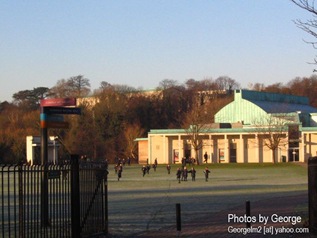 OK, now really is time to sleep. Wish you all have a Happy, prosperous and peaceful New Year!