Ok, this is a quite entry before my Admiral Pie goes awful in the stove.
As the winter approached us earlier than anticipated (or should I say not-anticipated it), the temperature here falling so quick that you don't even have enough time to say "What the Heck!!"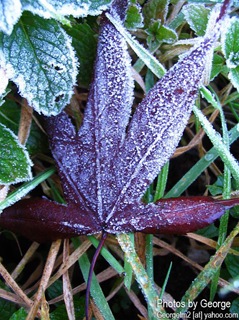 Early in the morning, you can see frosts in the garden, with vehicles windscreen all covered with it too. I managed to snap a few photos with the frosts on the leaves. Not very successful as the cold weather doesn't help to make my hands steady to snap one in focus.... and wearing just a t-shirt and a short didn't help the situation at all...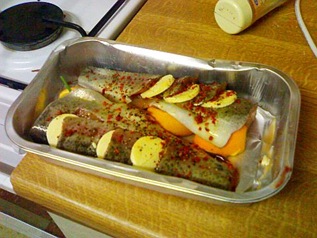 Oh ya, and I have the first real fish in england finally.. It is a scottish trout, which tastes real nice... The real fish is by the definition of mine that it is not battered, or served with chips and has real bones.
That's it, my 20mins post... so lame isn't it? haha...