The moment has came! All the hard works and sleepless "day time" for this night has arrived! Behold for the ultimate embarrassment for the dance steps! Haha...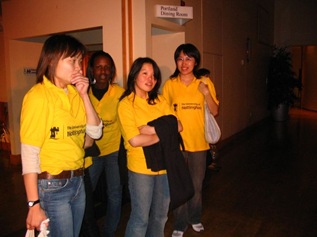 Can you see Eunice expression?!?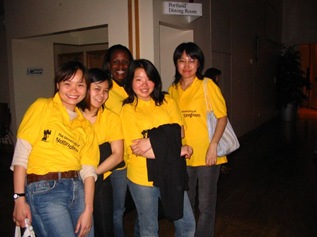 Photos before the dance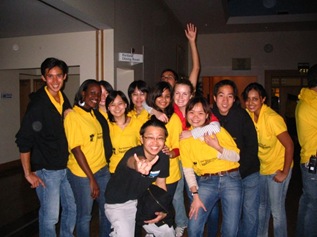 group photos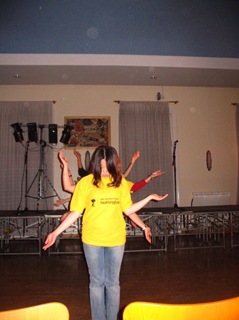 The chinese dance!
The DANCE! Pardon the crappy video camera man! -_-"
The dance turned out to be OK, minus the part where I fumbled to the dance steps... =p
After the dance, we chilled in the mix, Hugh Stewart Pub. Basically discussing about what should be improved and what should we do for the last day, albeit one of the most hectic days for the whole week! Managing the queues and buses at the same time.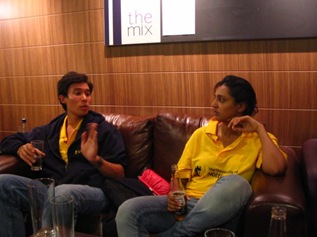 Philip is trying to make a statement with his signature Karate chop!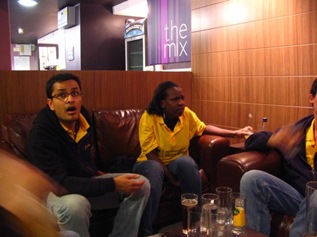 Kunal is making a dumb face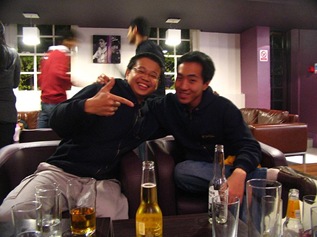 The Boozes are not ours!, well, 2 of them is ours... haha...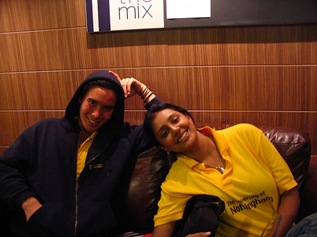 Phils with his hoodie and Hiba!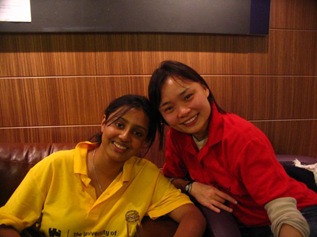 Girls...