We waked up really early that day at around 7am to have our breakfast in Cripps Hall. This is the last time we will be together having a meal.
The early morning duty started with managing the queue for the new students who were heading to various different accommodations. It is a bit chaotic at the first 10 minutes but all thanks to our elite team spirit, we manage it extremely well. (wa... some boasting here!!!)
The video taken during the last bus for students. Ignore the sentence when I say the bar thing. It is just a joke! =p
Those students only represent about 20% of our total students under our care. So you can imagine how hectic the job is! But of course in the midst of working, we are not forgetting to camho!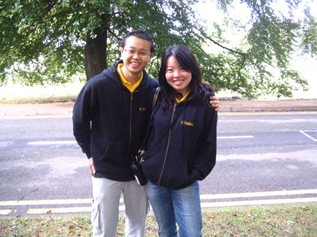 By the road side...
We successfully completed our mission at around 12pm, which is just great! We gathered in the Cripps hall building to take one group photo before going to the Portland Building for a de-briefing.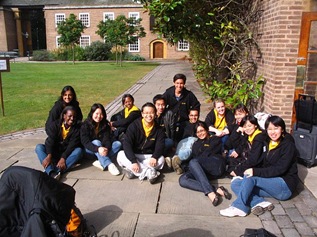 Our team--simply the best
In the de-briefing, we got the chance the write down our comments and opinions to improve this International Week. And during the lucky draw, I am lucky to pick up a 10GBP voucher from Blackwell Book store! Hehe, Harry Potter last book... here I come!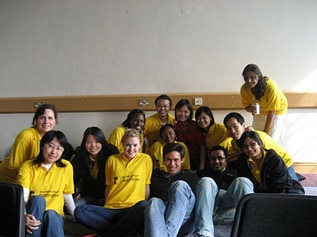 Our team-- the best team.. hehe...
After the de-briefing, we took a whole BIG group photos with Head
of International Student Support, International Office Deborah Webb and the student advisor Rosemary Gibson.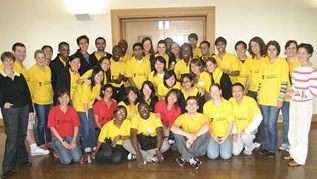 One for the album and memories...
We are pretty tired at the end, down with flu some more.. but all in all it is a fun-filled week for me and I got to meet a lot of new friends here. Well, hope to see you all again when the chances come! =)