Today is a hangover day for us, well at least for me. Having a 4hours sleep and had to rush to take care of the Health registration Q and Computer room.
Later on practicing the dance again!!!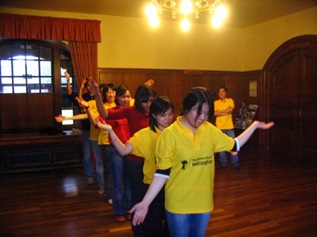 The kung fu dance! watch the video!
Right after the dance, we had our last dinner together as a team.. All of us make an extra effort to gather and have dinner together in the Cripps.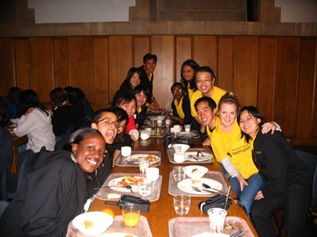 One for the memory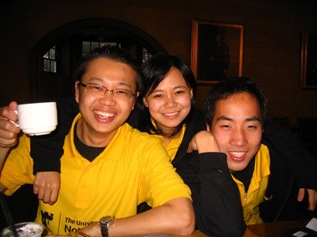 Friends forever...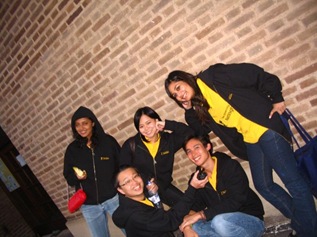 Bollywood movie cover! Look at Leeyan!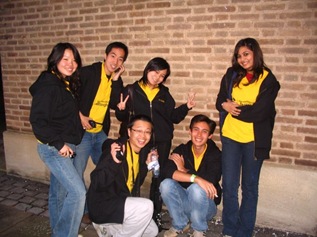 Being sentimental with our Walkie...
After our dinner, we rushed to the Portland Building to get ready for the international Performance day. Watch this space as tomorrow I will upload the video the performance night! =)