Today basically just doing nothing much, except on duty for the health registration and in the PC lab helping out Joe to handle the students enquiries about the online registration.
Before the "big day work" we had our breakfast in Derby Hall.
View in the hall..
After Breakfast, I hang out a bit in the Hugh Stewart Hall Reception area.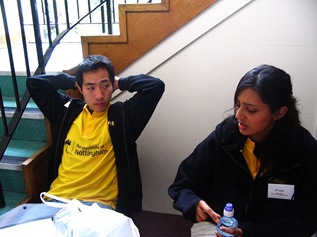 The usual crowd in the hall...
And Eunice is as busy as usual to work things right for the new students, and busy building rapport with the hall porters and staff..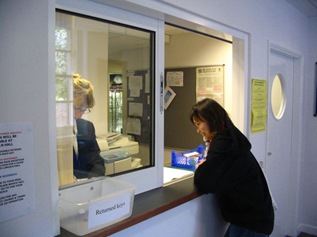 at the counter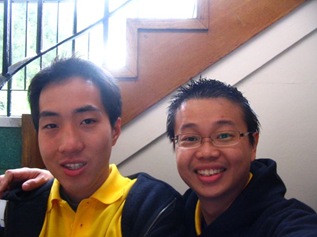 Me and Joe, OK i look fat.. I know that, it is just a photo angle...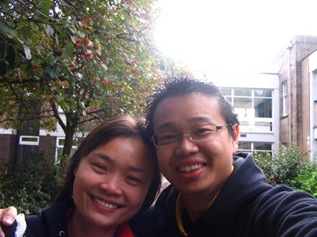 Eunice and me in front of Hugh Stewart Hall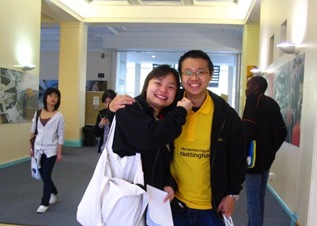 In the Portland Building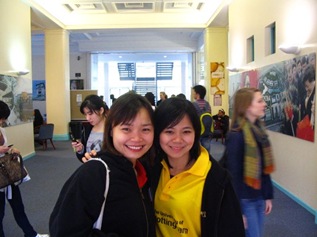 My best portrait work so far!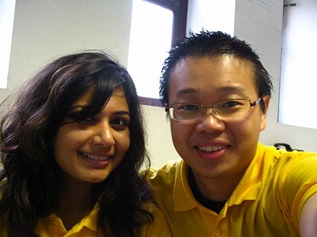 Malvika and me in the PC lab.
Later on in the day, we practice our dance again in Cripps Hall foyer, to get ready for the international performance night..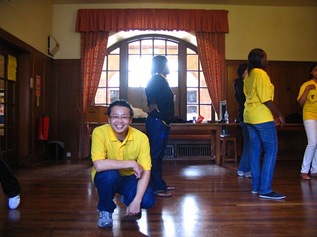 Me during the dance...
The dance video...
I always can't get the indian dance correct! Argh... always missing the rhythm and the dance steps... a bit frustrated...
Anyway, got the dance ok in the end.. After the dance, feel hungry so quickly go to have the dinner.
We have to have our dinner in Sherwood hall, which is half a mile away!!!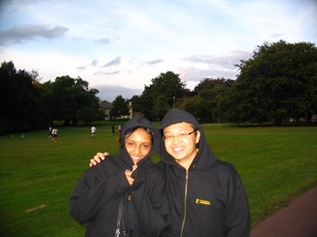 Some more got time to snap photos!!!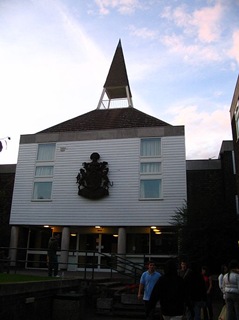 We reached Sherwood Hall...
Impressive emblem, this hall is reserved for EU students.
We have our food in the kitchen and quickly tuck in! Fish and chips... Unfortunately the fish taste extremely fishy, way too fishy...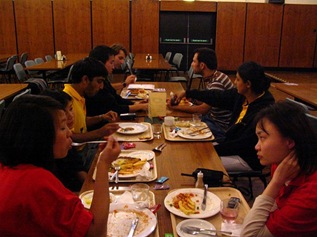 Dining...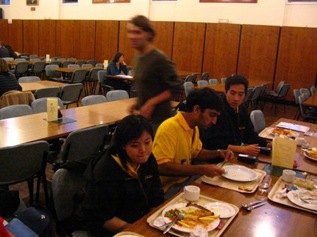 See Leeyan face? Now you know how it taste now??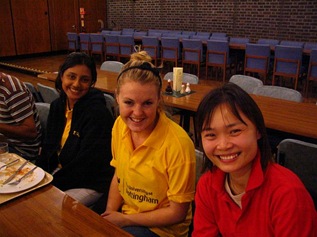 3girls...
After the dinner, we go back room to rest, and prepare ourselves for the OCEANIA Club outing!!! Woot!
(Continue in Part 2 tomorrow)