Just a short wish to everyone who celebrate the mid-autumn festival. I didn't celebrate like previously I had in Malaysia. It is a quiet day for me. Been to Beeston and greeted by a heavy rain. Anyway,it is a chance to shoot some nice photos. Been to Fresh Asia too, and found out they do sell mooncake for 3.75 pounds one piece. I didn't buy it, because of the price and it is ran out of stock. A bit worried that the quality of the mooncake made too.
Night time, Toshiko visited my home, and made us the japanese apple cake (not sure whether it is corrected called). Been to Philips home to hang out for a few hours, then back home snap some crazy photos with my housemates.
There is all I do for this mooncake festival, nothing much special.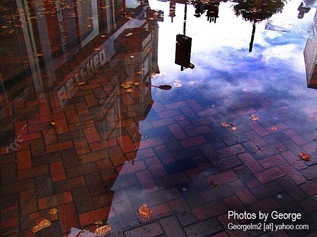 Reflection: Photo taken in Beeston after the rain. Not the best one I took but it is a good start.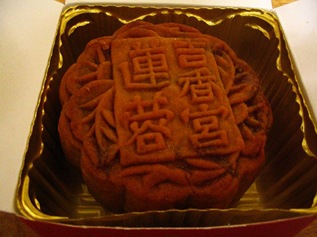 Moon cake that I got from Justin! Ate it last 2 days..