The day after the presentation of our research project (23.08.2007) , Jia, Dr. Lucy Lucy's PhD student bought us a nice oriental buffet in the FLAMING DRAGON, Corner House. Woot!
As this is the first time I am in this restaurant, I was a bit overwhelmed by the variety of food you can get! Oh wait, the brazilian grill is not oriental!! Anyway, it is a nice touch so I'll let it be. Haha... Let me see, we have tepanyaki, many type of chinese food! Japanese Sushi. ( but doesn't have lots of choices if compared with the SUSHI KING back in home). Ok photos up!!!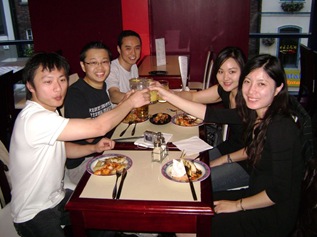 One for the group! CHEERS!!! Woot! Exam is over!!! NOW call us IMMUNOLOGIST!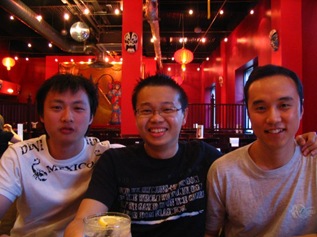 The descendents of Dragon in the class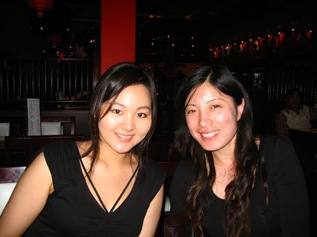 Kailyn and Jia! Hot Stuff!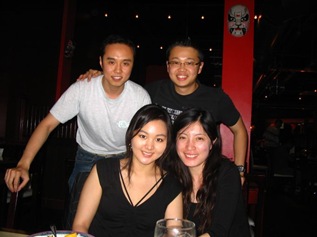 Johnny why don't you wear black that night? Hehe...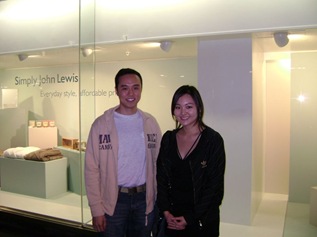 Johnny boy with Kailyn infront of John Lewis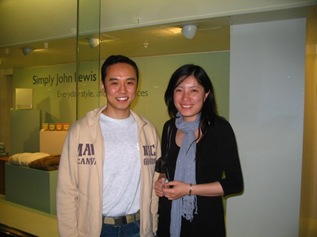 Run out of idea for this photo, figure that out yourself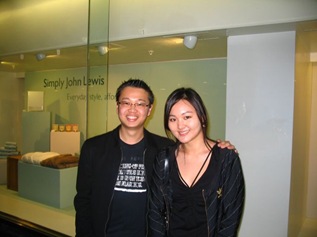 Me with the chinese chicks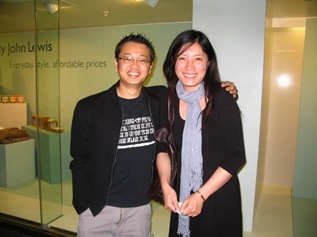 future Dr. Jia...
Pre Viva dinner...again in Flaming Dragon
OK, supposedly this is the farewell dinner for all the coursemate, but we received the shocking news of most of us getting a VIVA a day before. Anyway, we still go ahead with the plan to have dinner together..well, except 3 girls that didn't show up.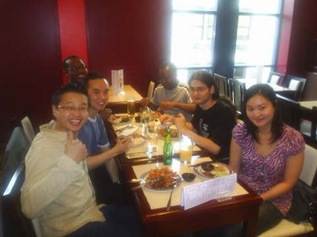 A-must group photos. With me and the BORAT style Silly thumbs up pose.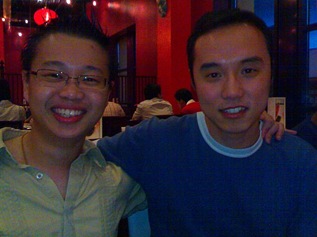 Johnny boy and me with the big pimple on my forehead. *slap my head for having that*
I asked Johnny wanna see my big swollen acne, he said NO!!!!! I don't wanna see your swollen part. LOL!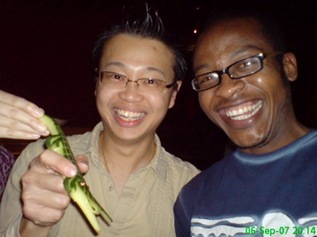 Emeto is so obsessed with the cucumber croc! By the way, That is kailyn idea to get me hold it!!!
After the meal, we snapped some photos out of the flaming dragon, and obstructed the entrance just for the heck of it! P/s: not intentionally ok?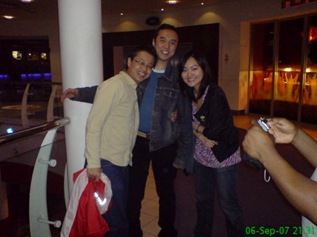 Johnny my bro!!!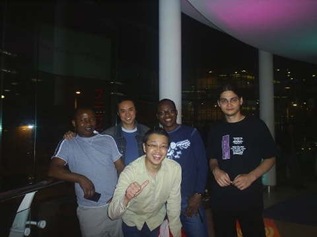 What the heck, my borat style again....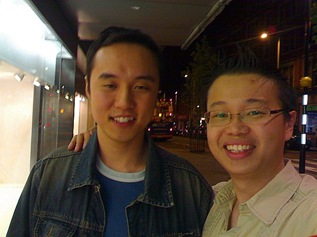 With johnny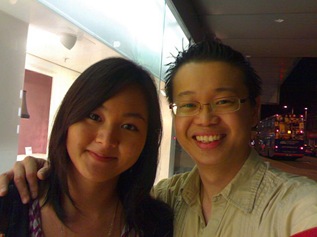 With Kailyn
I miss you all so much man! No more blurring together in the class, no more rushing to complete assignments, no more talking non sense together anymore. Wish you all have a great success in the future undertaking ok?
Photos taken with Canon Powershot A85, Sony S650, Samsung DigiCam SOny Ericsson K800i, and Nokia N70. You will be amazed on how good the Nokia photo quality is.