OK, nothing much to report on this day, but I started my duty by taking care of the Coates Building, directing new students to the appropriate room for the seminar/talk. It is a boring duty...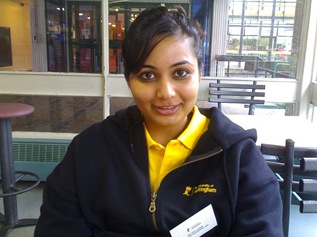 Duty in Coates Building with Malvika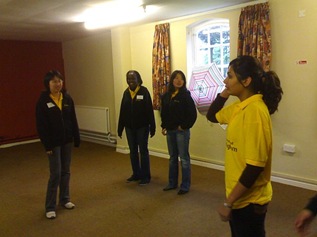 Dance Practice...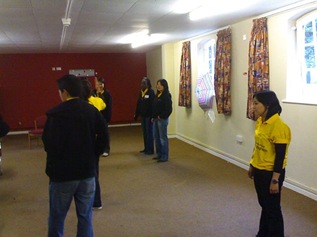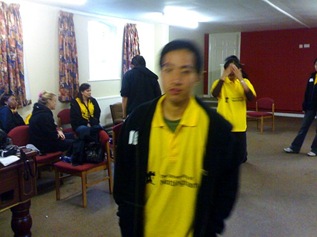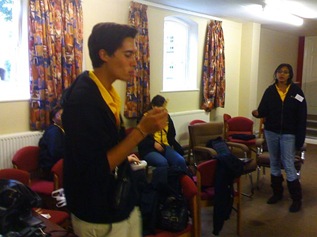 All people are exhausted by the training and practice... Later on, we had our dinner at the cripps hall, and I went to the Barn Dance in the Portland Building, dance with a couple of girls, which is pretty fun.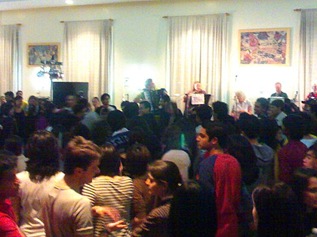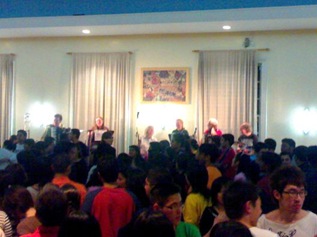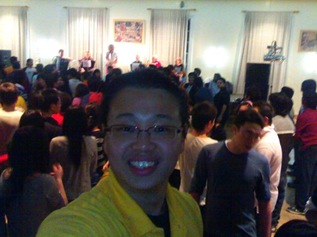 As you can see, the hall was jammed packed with people! After the dance, I went back to the room to rest and waiting for another new day to come...
All photos in this post is shot by Nokia N70 camera.