Right, Today is the first day breakfast with the students in Lincoln Hall, having a traditional English Breakfast.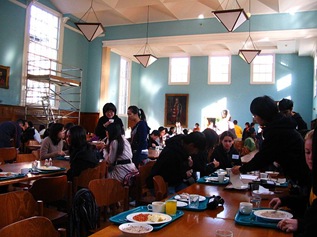 Lincoln Hall Dining Hall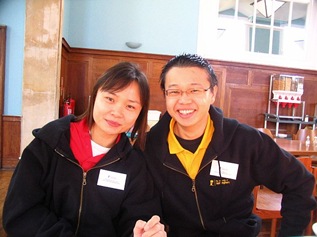 With Eunice my Senior Assistant
After eating at the hall, we are getting ready to usher the new students registration.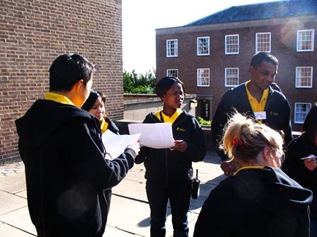 People discussing their duties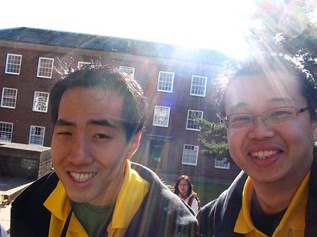 Me and Joe. OMG! I look that fat! I think it is because of the camera angle.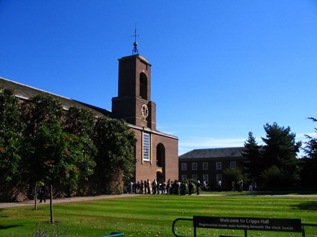 Cripps Hall with the long queue in the morning.
We are practically busy till midnight,then me and Eunice have to take the midnight shift duty. Although it sounds like hard work, but in fact we are having so much fun. At around 2am we still receiving 20 more students. After that, we don't have anymore student till 5am.