First day morning, all student assistants were ushered to portland building to attend a briefing conducted by Deborah Webb, Head of the international office. We were given 2 bright yellow T-shirts and one black hoodie sweater, which looks a bit cool.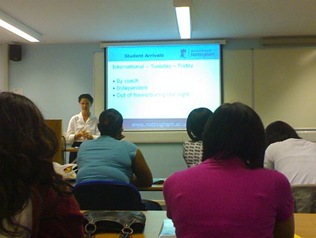 Briefing conducted by Deborah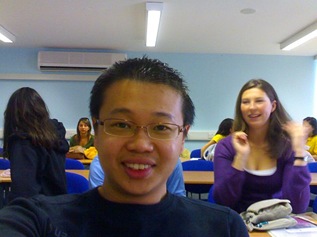 Me taken during the break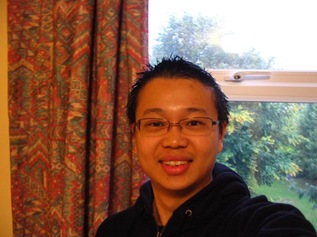 Me with the hoodie sweater
After this, we went back to the hall to rest till 5pm, The weather suddenly changed so much so that it is so cloudy and rainy and chilly!
We all prepare ourselves to receive those students in The Mix, a student bar in Hugh Stewart Hall at around 530pm.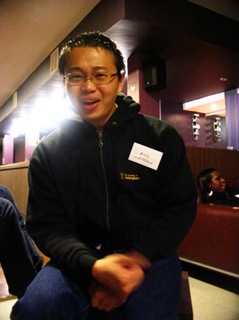 Random Shot in the bar
Later in the night, the students came in 3 separate couches in different time. We have to work our way to accommodate those students and also ordered Domino's Pizza for everyone meal.
All in all it is a quite a tiring day, but we managed to go back to our own room at around 11pm, which is great.
Corrections: according to Eunice, it is 1230am when we received the last batch of students. Thanks Eunice for the info!