Nothing much to say, really tired for the day.. been to the Fitness Gym for a day, sales person there sucks big time! Really pushy and asked to pay for a membership even before I try out the facilities there. Crap!
Anyway, I have a relax day (kinda). Been listening to Namewee songs again. he will release a new Album on 3rd of Sept. Just can't imagine how the gov gonna curb him. Anyhow he is really brave, not like some people KIASU...
Oh, pretty happy that I found another ftp server to host my photos. Photos below are 2 random photos. My Brunch on last Sunday, and my blog interface on the mobile internet. YES! It is mobile true internet, not those compressed lousy WAP. I used my Nokia N70 to snap that pic, no close up function, albeit the blurry photo.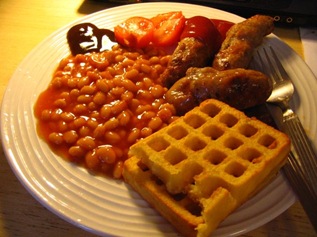 My brunch! DIY ok? Not buy from some cafes...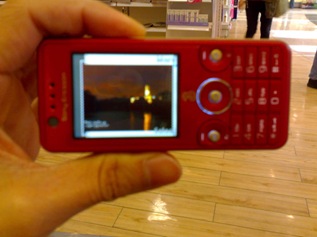 Sony Ericsson W660i mobile internet.