People always talk about how we didn't appreciate the beauty of our own backyard while keep on admiring the gardens of others... Well, I had to take a short break from the the rough revision of therapeutic immunology. So here I go with a bicycle of mine and go wandering around the Nottingham city.
This photo blog will be showing my memorable trip in Nottingham.
Some memorabilia plate dated back to 17th century and the road that leads to Nottingham Park, the prestige residential area.
It is a hilly area and even the lamp post is so old that it is gas powered. Nice bungalow. =)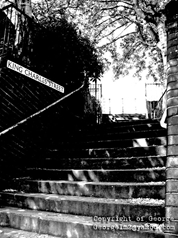 King Charles Street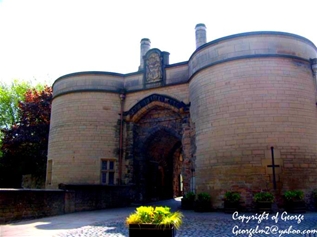 Nottingham Castle entrance, too bad that it is a weekend, so no free student entry, will come back again in weekday.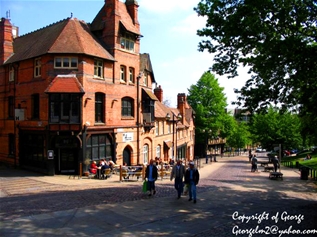 Pub in front of the Nottingham Castle.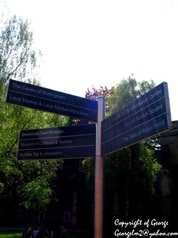 Road sign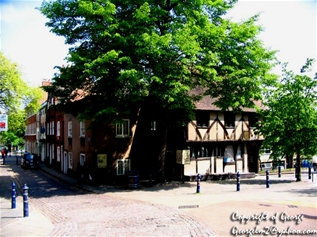 Lace Market-- the famous industry in Nottingham before WWI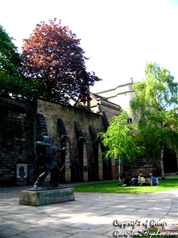 Robin Hood Statue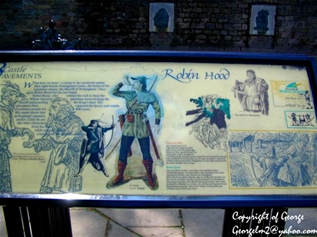 Explanation....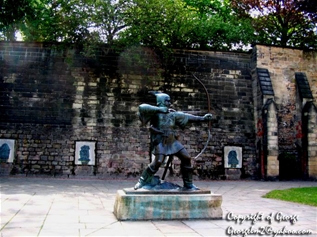 Robin Hood statue upclose.
The oldest pub in UK-- Ye Old Trip to Jerusalem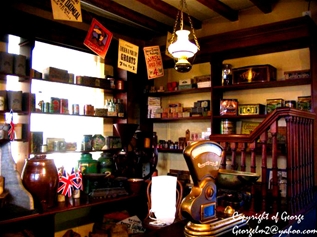 Went to the museum to have a look. Got some of interesting exhibits there.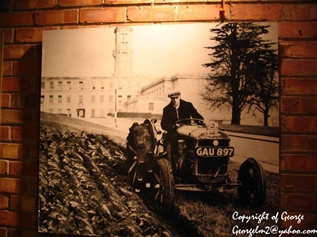 Wah, I didn't know that there is even a photo proof that the Trend Building in Nottingham University exist way before 20th century.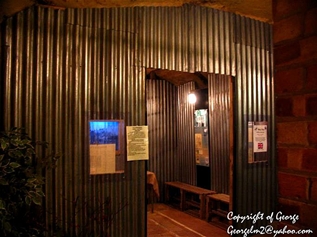 This is the sample air bomb shelter that been used during WWII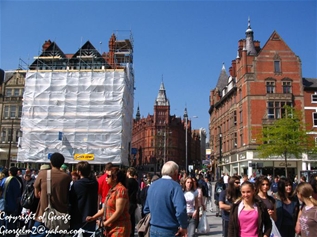 Next, I scroll around in the city centre. Really love the Hard Rock building in the middle of this photo.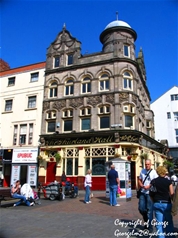 One of the many shoplots in Nottingham City.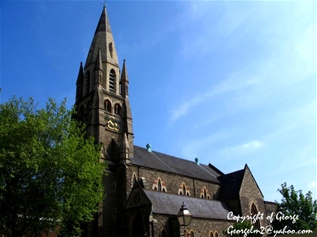 Guess what, this church like building is in fact a bar and restaurant. Name called Pitch and Piano. Never been in there yet, but I heard it is pretty cosy in there and the food is pretty expensive. Woot!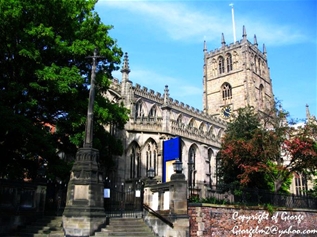 St.Mary church, built at 14th century, man it is really cool! But do take note that on the opposite side of the street is the formal jail and a public hanging place!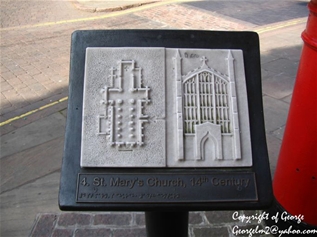 A sign for the St Mary Church.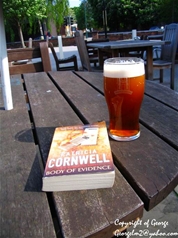 After the trip in the city centre. I went back to the White Hart nearby to my house, had a free beer courtesy of Evening Post vouchers.