After a bit of glitch the earlier week,I finally start my lab training for my project today.

Project Title: Cytotoxicity in COPD

Basically the aim of my project is to examine the cytotoxic effect of peripheral blood CD8+ cells in patients with COPD. I have to "donate" my precious 30ml of blood to use as a control cells. So, since 9 O'clock, the nurse in QMC welcomed me into the phlebotomy room with a big open arms! Err... big sharp needles I suppose. My PhD mentor Nina told me she has been "contributing her blood" to the scientific community for quite some times now... well, it gives me goose bumps whenever I think back of it..
After the frightening experience of being poked by large needle and witnessed my thick dark red blood being filled into 3 blood tubes, we started our cell separation process right away.
Peripheral Blood Mononuclear Cell (PBMC separation) -- Alas the beginning of the yawning process... haha!!!

The materials we used here include RPMI 1640 (oh the ever familiar medium to me) and Histopaque. Pipettes and sterile tubes are all essentials for this process.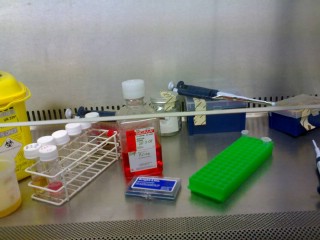 I'll cut the details down for your viewing pleasure and save you from suffocated by those tini tiny details..
First, we have to dilute the blood with RPMI 1640 in 2:1 potion. Then gently using a Pasteur pipette layer the the blood onto the Histopaque in a new sterile tube.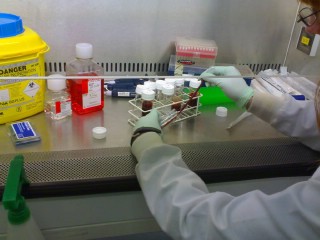 Ooo... See my blood!!! -_-"

Centrifuge it down, then remove the PBMC from the surface of the Histopaque. Becareful not to remove too many serum as this might contaminate your samples with tons of platelets! Oh, and try not to remove too much of Histopaque too as it is toxic to the cells!

Then, top up the PBMC with RPMI medium, centrifuge again. Collect pellet, re suspend with 5ml of RPMI and do cell count. Woot!! Fill up the tube with RPMI again and centrifuge. Then centrifuge, and re suspend. There you go!!! PBMC successfully separated.

Second step is to filter out the CD8+ cells. This is done by filtering through the magnetic board... How this is done and what's the logic behind it? Easy, first you bind magnetic beads into the PBMC that you have collected. CD8+ cells binds with the magnetic beads, when we filter through the magnetic boards, the CD8+ cells will stick in the magnetic field while other stuff being washed out. Viola! You will get a full CD8+ cells.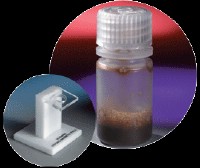 Magnetic beads and the board

That's it for the first experiments...

Photos snapped using nokia N70... Taken during my part time work...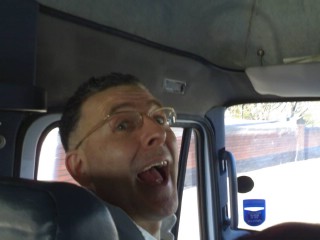 Nick, my work supervisor and a good friend.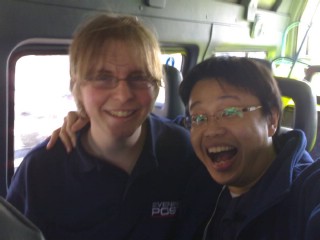 Joe, final year in Nottingham Uni...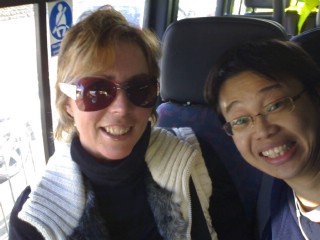 Kate, PhD in medical science, decided to change career...hehe...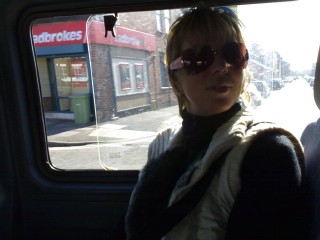 She claimed that she looks like Posh Beckham, do you agree?