Southwell, a fairly small place which situated in the Midlands is the latest place I visited.

Famous for its uniquely built cathedral which spotted the 2 towers at its main entrance, we are drawn to visit this 800 years old cathedral. I'm wondering whether Tollkean got the inspiration of the title of his LOTR novel from the title...

We actually expect a bad weather that day since for the past few days it's been snowing & raining all day long, and the weather forecast it would be rainy. But surprisingly we were greeted with sunny weather! Well, maybe the God granted us a fair weather for visiting the house of God.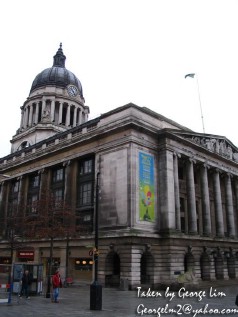 Old Market Square-- Nottingham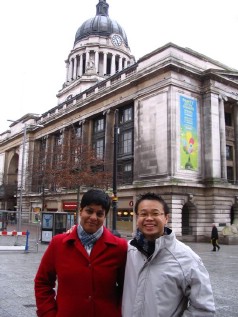 Anu and me...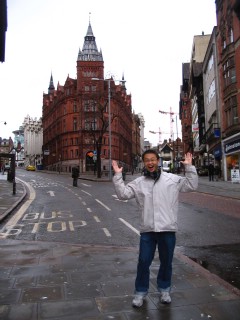 Hard ROCK Nottingham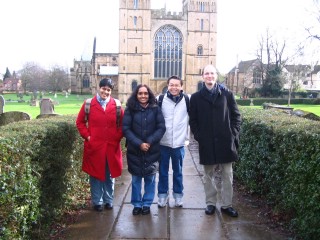 Southwell Minster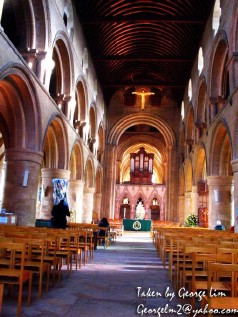 In the Cathedral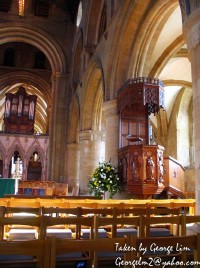 Cathedral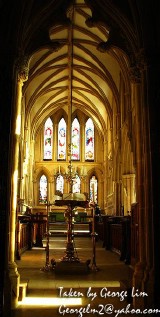 One of the chapel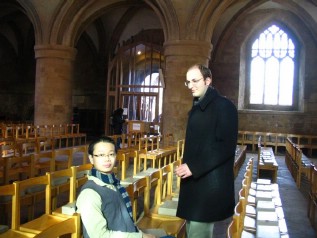 Pavol and me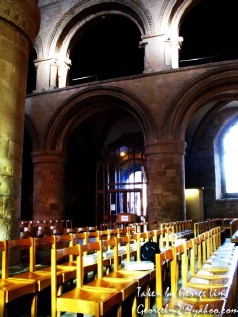 Chairs...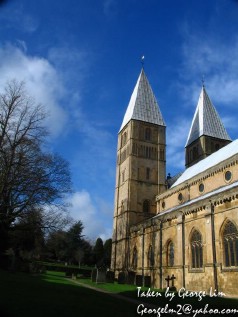 The 2 towers from a different point of view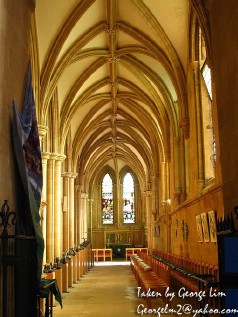 Inside the cathedral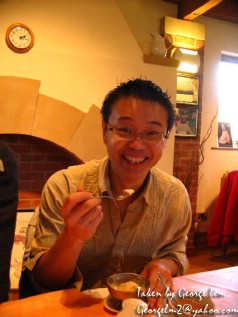 This is me with the Rum, a kind of alcohol drink(not mistaken it with RAM which is random access memory) and raisin ice cream... Absolutely delicious!!!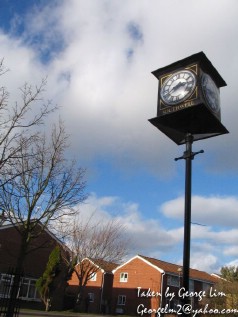 Southwell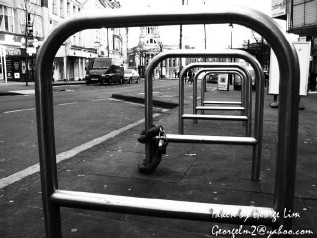 Back to Notts again, the bicycle stand...