I have been trying to write on my blog about my obsession about pimping my Symbian S60 series Nokia N70 into a Mac OS and my laptop into a Windows Vista! Well, here you go! Only photos, less talking, let the photos do the talking! Haha... Thanks to my bro Patrick for recommending the Vista Treansform Pack... Pretty Cool!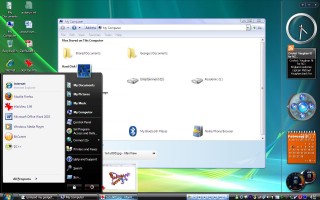 My New Vista OS!!! click on the image to check it out!

My Pimped Mobile! Cool Mac OS X OS!