Celebrating CNY here is totally different in UK. The eve we had steamboat with fellow flatmates and 20 over people turned up for the dinner. No fishballs though, a dozen of fish balls cost 2pounds! Nearly fainted when heard about the price. The photos might explain what happen that day…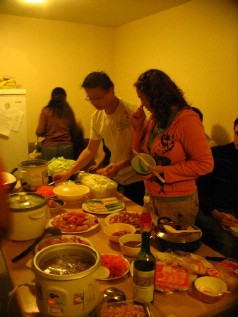 3 Steambots with FOOD!!!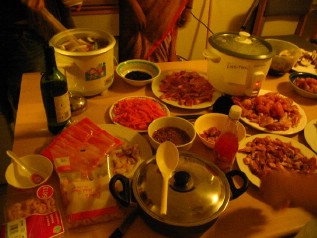 Food upclose and personal...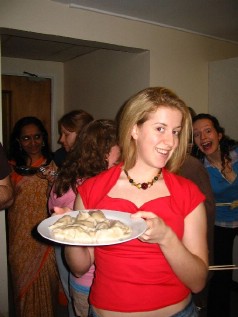 Ceri with the hot and sexy dumplings... Note: look what Lydia is doing in the background...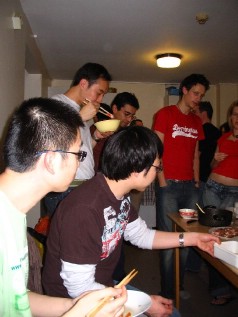 Chopsticks Kung"food"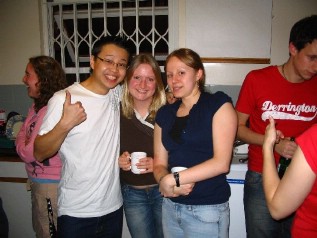 Me, Catherine and Sian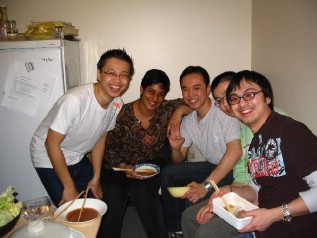 We are Chinese... Well, not quite for Anu though...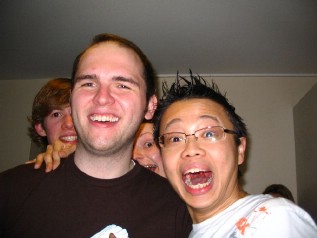 Colin and I, Look what Lydia is doing again... Haha...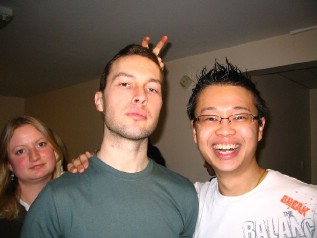 Martin try to pose cool... Well, not successful enough, BTW, whose hand are those??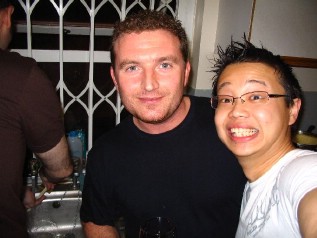 Rouri and I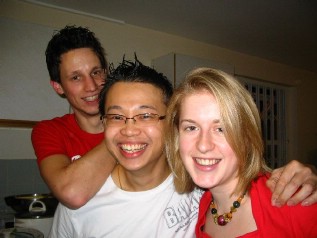 With my best mate, Mark and Ceri.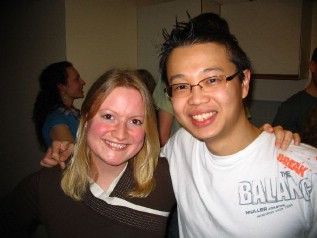 Catherine is so in love with the boiled Lettuce, her first in her life!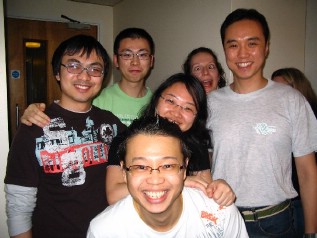 Chinese in Notts, Lydia is striking another one. Way to go...Yohoo...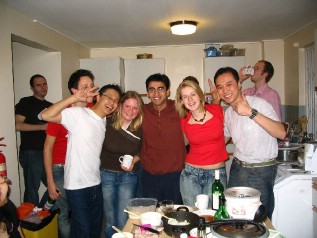 Part of the gang. Pavol is trying to be drinking as normal as possible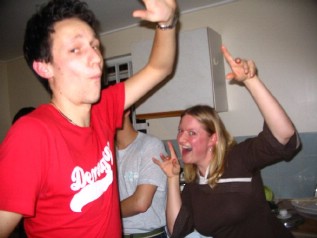 Steambot HIGH...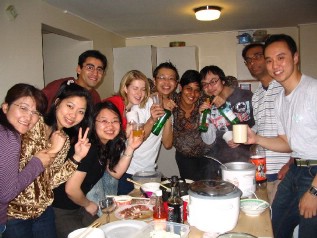 Another group photo.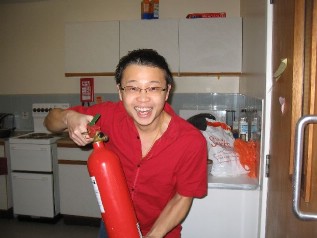 Wa, need to extinguish the HEAT...

We have so much fun on the Chinese new year eve.. Well, somehow the atmosphere is different from celebrating inMalaysia.

On the first day of the New year evening, we went to Highfield lake side center in University of Nottingham to watch the fireworks, dragon dance, and cultural show. The highlight is the fireworks, which last about 10mins and it is spectacular! One of the best I ever seen!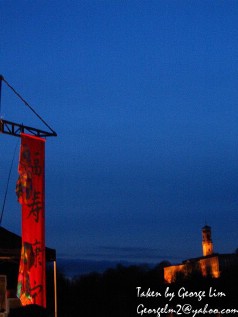 The Chinese calligraphy hang on the stage with the background of the trend building, University of Nottingham.
I had classes on the second day of New year, so mostly stay in the faculty for the rest of the afternoon.