Well, Today 23rd January 2007 sure is a memorable day for me! I have the first REAL snow of my life! It is --2C and the pure white snow coming down from the sky, just like the scene from some christmas movies. I simply love it! Here you go, the photos!!!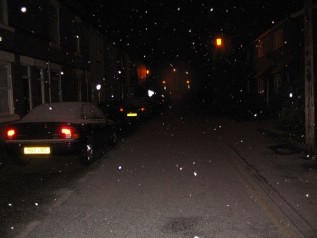 Taken nearby to my flat.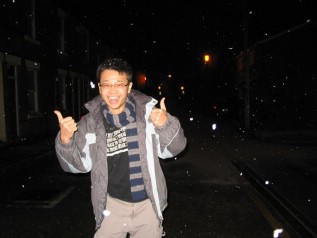 Yeah, that is me in the snow! =)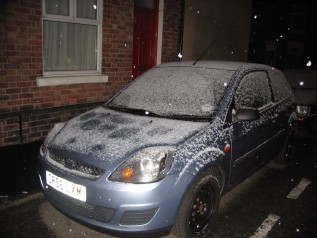 See how the car is covered in the snow?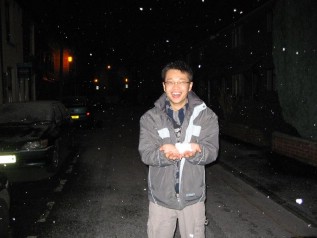 Me again with the snowball in my hand. Who will be my first target? Hehehe...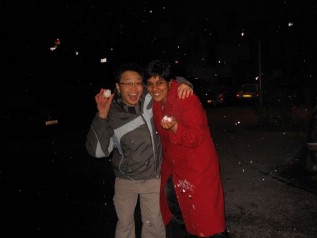 After the snowfight..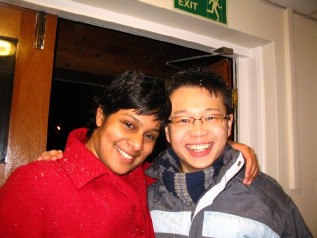 After the snow experience, with my sister Anu... hehe..I got 3 sisters in UK: Likuan, Anu and Rachel...