Anu and I decided to pay a visit to the famous Lincoln City for its Famous Mince Pie and the Cathedral!

A bit info intro... as you approach the City of Lincoln, from any direction, you are drawn to the magnificent silhouette of the Cathedral stretching to the skies, brooding over 2000 years of history. From the cobbled streets and antiques to the modern art scattered throughout the city, the past and present is all around. There's vibrancy, there's interest, there's fun! Ahem, ok I didn't write that, it's an extract from the Lincoln Tourism Board.

But honestly, it is really a peaceful, and a scenic city. It especially famous for the beauty of the cathedral, which even attracted Ron Howard to film The DA Vinci Code here! I got photos for you, Enjoy!!!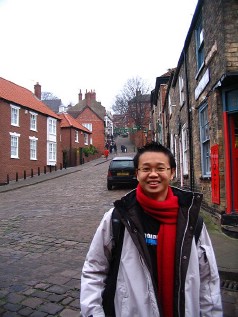 The snipper..Err the tripod bearer is on his way to the DA Vinci Code Shooting Location = Lincoln Cathedral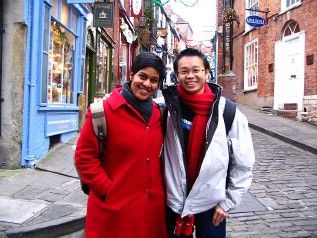 With a companion a la Lonely Planet Guide... Ha ha...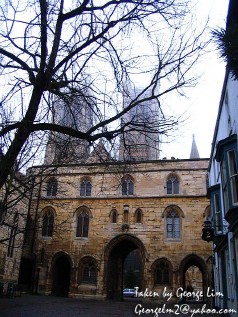 Lincoln Cathedral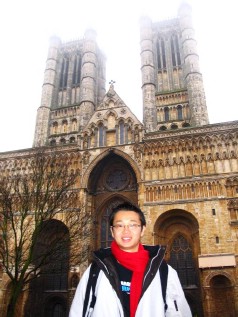 This is me outside of the Cathedral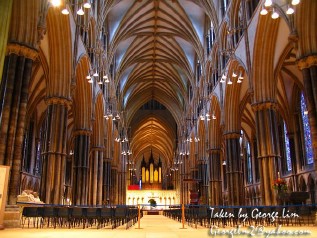 The interior of the Cathedral--this is where the filming took place
Taken at another angle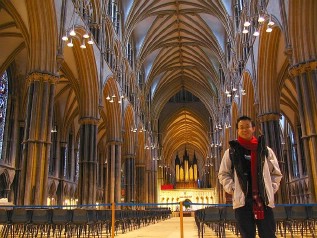 Just a proof to show you I AM HERE!!!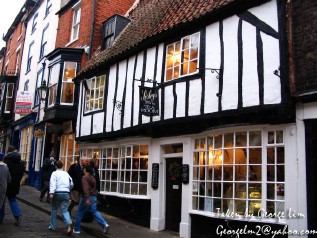 The we went to the tea house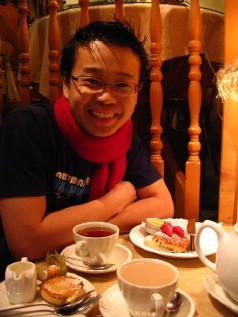 Have mince pie and English scorns!
We surely enjoy the trip there. Even though it is simple, but the by witnessing the great architectural design (Gothic design by the way) of the Cathedral will definitely worth all the effort we have made in!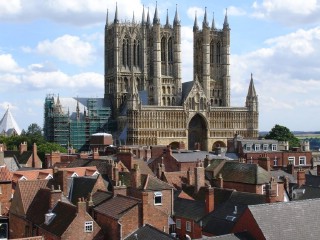 A stock photo downloaded from Google Search result. Kinda wanna give you an idea how the Cathedral looks in a BIG panoramic scale. =)