25th Nov! My host family brings me to watch a REAL football match.Nottingham Forest VS Millwall. Roger has the spare season tickets, so I got to watch it for free!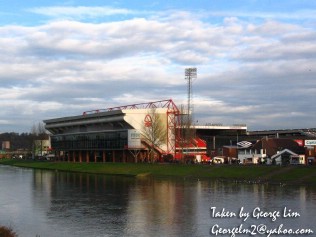 The view of the stadium from outside

Bird's eye view of the stadium
It is a great game after all! The atmosphere is so lively and it is nothing like watching it LIVE if compared with the TV. You are surrounded by 14,000 peoples chanting and cheering their club, singing and dancing. It is fabulous!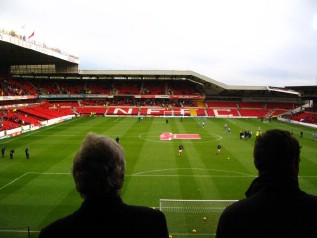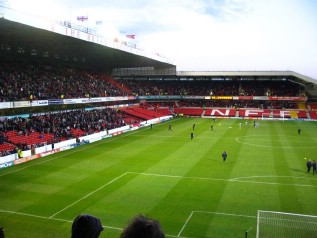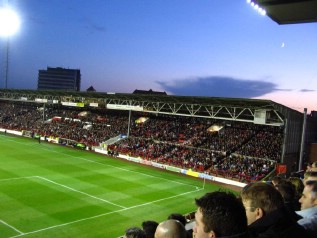 Before the match!
Nottingham forest VS Chilwell. Sorry shaky hands due to chilly weather!